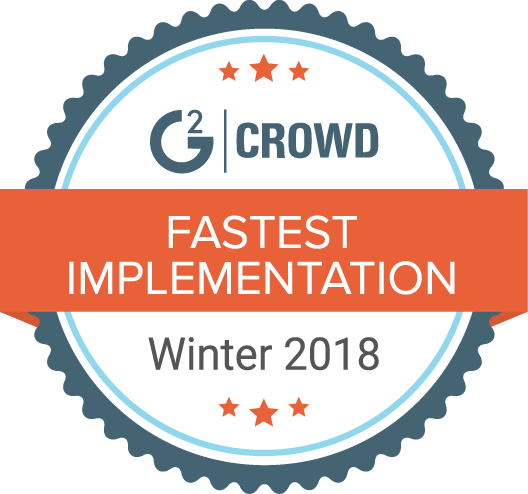 At Chartio, our best indication of success is the happiness of our customers. Today, we are excited to announce that we were awarded "Fastest Implementation" in G2 Crowd's Winter 2018 Implementation Index for Self-Service Business Intelligence. Our 'Ease of Setup' score was 90 percent and the 'Average Months to Go Live' time duration was 0.4 (12 days), compared to the category average of 2.2 months.
Our mission is to enable everyone to have access to analyzing and understanding their data. The fact that we are achieving this with the best usability and the fastest time-to-insights in our category is a great milestone on that path. And because this recognition comes entirely from our customers is something we're extremely proud of and thankful for.
To the customers that have reviewed us on G2 Crowd, thank you! We appreciate your feedback and will continue striving to exceed your expectations.
P.S. G2 Crowd is the world's leading business software and services review platform, leveraging 365,000+ user reviews to help more than one million buyers each month make smarter purchasing decisions. Products included in the Implementation Index for Self-Service Business Intelligence have received both a minimum of 10 reviews and 5 responses from real users for each of the implementation-related questions featured in the products' review form by January 10, 2018.