We'll periodically keep you updated on some of our smaller, but still very cool features that have come out recently.
Export chart as SVG
You now have the option to export your charts as either CSV, PDF, PNG, and now as a SVG. Read more about exporting charts in the docs.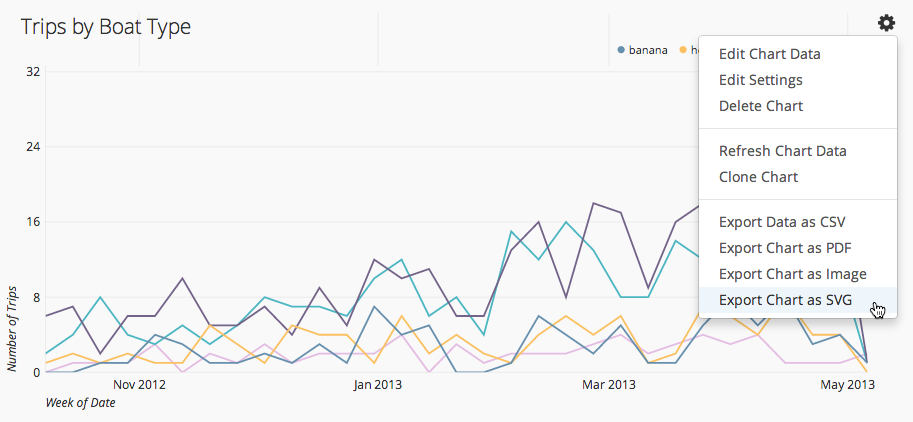 Show the row totals
We released a new chart setting for tables. You can choose to show the row total for numeric columns. This adds on an always visible row to the bottom of the table that sums all the numerical values.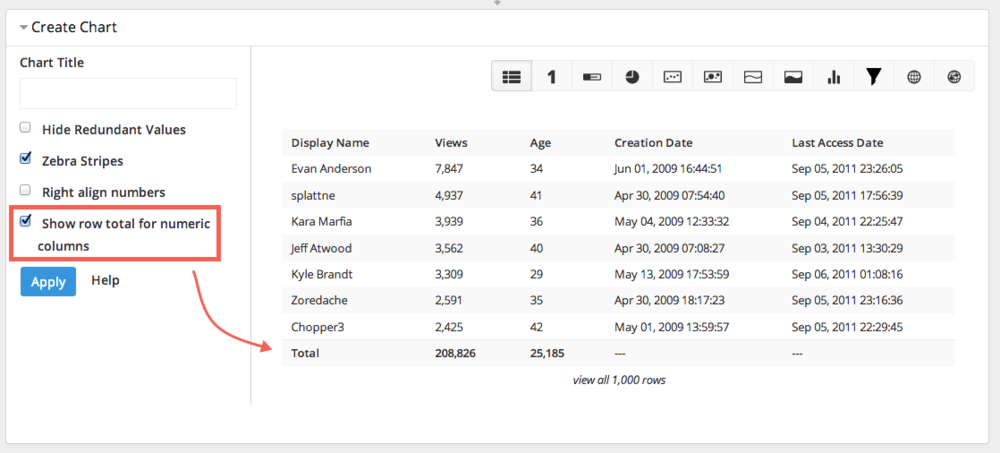 Storing CSV files in Postgres
We've changed the storage and query backend of our CSV uploads to use PostgreSQL from SQLite. This means you'll be able to do the advanced analytic features found in Postgres on your CSV files, such as window functions, more powerful date and string formatting, and more reliable column types. While we still continue to use SQLite internally, we have a soft spot for the power and reliability of PostgreSQL.
Sending reports as CSV
When sending dashboard reports, you can choose from the report format options of PDF and now CSV. Read more about sending reports in the docs.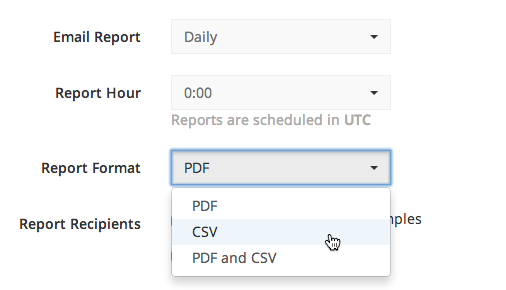 We hope you enjoy this brief summary of some new releases. Be sure to let us know what you are next hoping to see at support@chartio.com or on Twitter @chartio.