We'll periodically keep you updated on some of our smaller, but still very cool features that have come out recently.
Rotate values on X-axis
We added a new chart setting that allows you to rotate the labels on the x-axis. The axis angling is to reduce overcrowding in charts with a high number of dimension values. You can choose from a rotation of -45 degrees, -30 degrees, 30 degrees, or 45 degrees.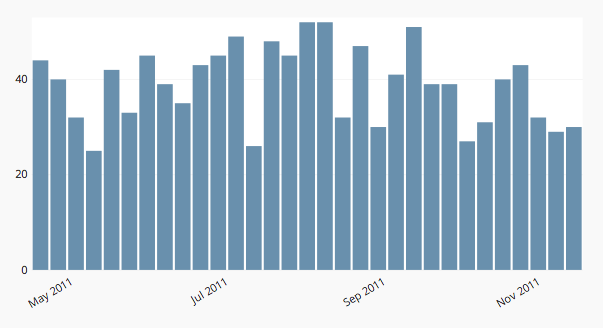 Recent activity page
We created a recent activity page for customers to get a more in-depth view of their activity. From this page, view a summary of your charting activity, and scroll through all your activity. You can view this page by selecting the Show More Activity link at the bottom of your organization's activity feed.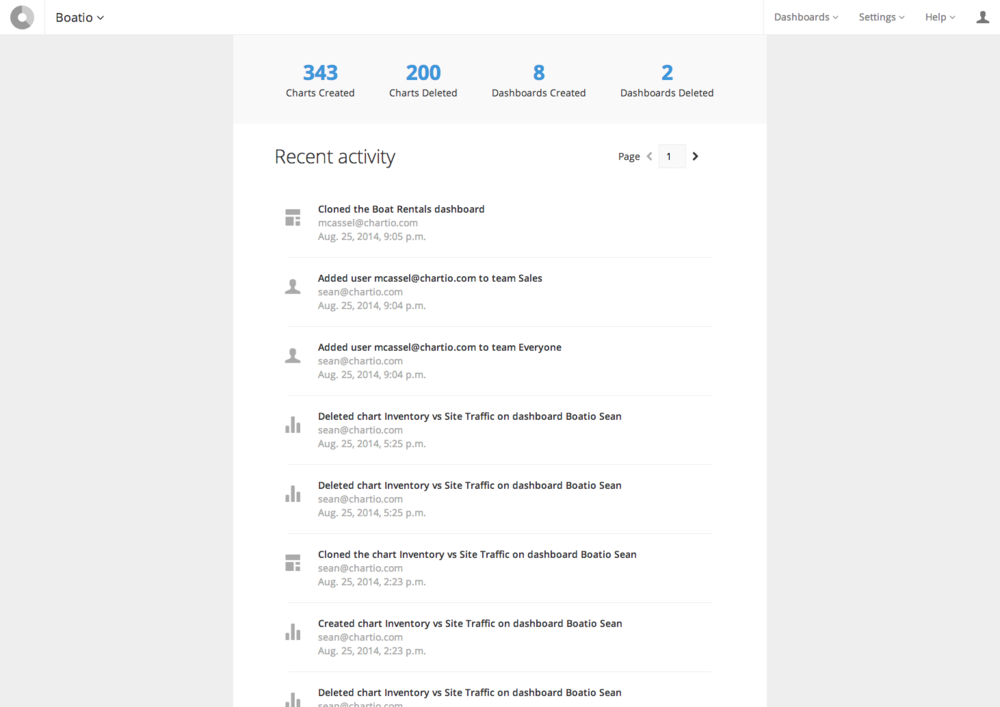 Single Value Indicator Chart type
Our newest chart type is similar to the Single Value Chart except that it allows you to compare your single value against another value. An arrow next to the value is added, to visualize the comparison.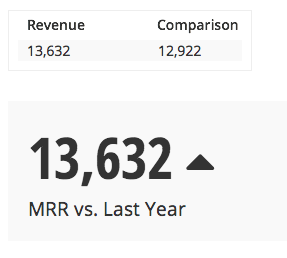 GROUP BY in the pipeline
As promised, we have already starting adding new pipeline steps. If you add a transformation step, you now have the option to group by a column. More steps to come!

We hope you enjoy this brief summary of some new releases. Be sure to let us know what you are next hoping to see at support@chartio.com or on Twitter @chartio.