Dreamhost
Finding (and Fixing) Problems Before the Customer Does
The Challenge
As the company grew over the past decade, Dreamhost had struggled to find a powerful but easy-to-use analytics platform to track their critical business data. Initially, they tried cobbling a set of tools together themselves, but found it very hard to use, incredibly slow and inefficient. As CEO Josh Jones describes it, "it was by programmers, for programmers."
Enter Chartio
"Chartio is what we wanted so much," says Jones. "It's powerful, better looking, faster, able to handle more data, and easier to use for business folks."
Nearly 15% of the entire Dreamhost staff now uses Chartio on a daily and weekly basis. Using Chartio, the Dreamhost team is able to find problems before their customers do.
For example:
They discovered that a group of Dreamhost accounts had been disabled in error when they noticed a spike in their disabled accounts graph. They were able to quickly correct this mistake and avoid a potentially larger negative outcome.

An unusual dip in their "Re-billed revenues graph" alerted them to the fact that one of their billing engines was running incorrectly.
A Look at the Dreamhost Dashboard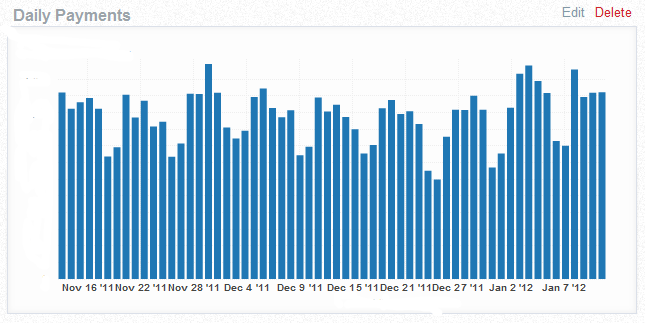 Daily amount billed across all Dreamhost customers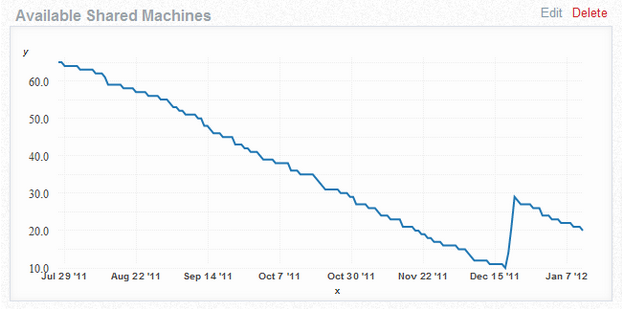 The number of spare shared hosting machines in the data centers. When they get low, Dreamhost deploys more so new customers always have a place to go.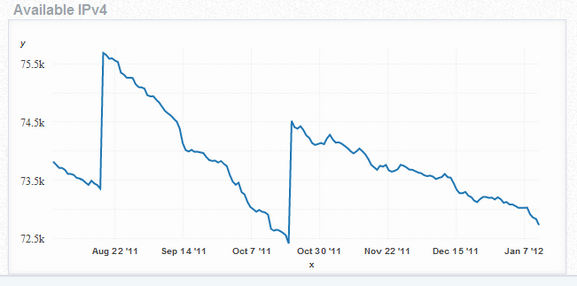 The number of available IPv4 ips across our network
Useful Across the Organization
System administrators use Chartio to better gauge when to order new machines and how close they are to running out of IPv4. They can also use it to monitor longer-term uptime trends.
In the past, system admins had to focus on day-to-day "fire fighting." Now, they can use Chartio to understand subtler issues governing system performance. For example, they can track just how often machines are getting rebooted in aggregate, as well as how often processes are hitting certain limits and dying. Before, it used to take forever to get this data.
"In general, everybody has a much better feel for the relative importance of our different product lines and the growth rate of new products," Josh says. "It's a great way to keep everyone on the same page."

Dreamhost, one of the internet's largest web hosting and domain registration companies, was co-founded in 1996 by four Harvey-Mudd computer science majors in Claremont, CA. They started with no capital, aside from a single Pentium 100 web server using shared bandwidth from a friend. Today, they host more than 1,000,000 domains, have 1500 servers, use state-of-the-art data centers and employ a staff of over 100.
Website
Company size
51-200 employees
More customer stories like this