Prezi UX Research
Making UX Decisions Based on Data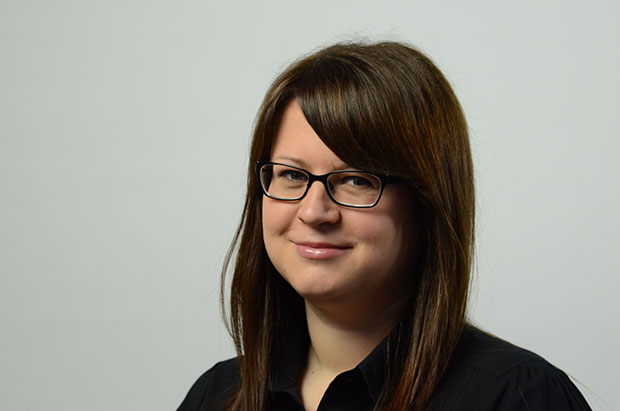 Zsuzsa is responsible for understanding how users at Prezi interact with the product and its features. She interviews a lot of users and tests usability in order to get to the heart of the Prezi experience. To ensure that the Prezi interface is simple, smart and easy to use, Zsuzsa needs data to make decisions for future templates, colors, symbols and more. While interviews and usability tests are helpful to the research process, these do not represent the entire user base.
Zsuzsa and the User Experience Researchers use Chartio to create charts and dashboards where they can see daily progress, A/B test results, and other information on user success. Dashboards are shared with the entire team, so everyone can be updated on their wins and losses.
Prezi communicates and shares their data using Chartio.
With Chartio, everyone on the team has access to their data in beautiful and easy-to-understand dashboards. If Zsuzsa creates a new dashboard she can simply send the link to her team and everyone can review the information. By using charts rather than spreadsheets, the entire team can quickly look at the dashboard and understand if they are going in the right direction or if the design isn't working. Every person can use relevant, real-time information to make data-driven and informed decisions.
The team is encouraged to share their data with others, which in turn provides visibility to their work and drives accountability. Prezi believes that each new feature must prove its value, and maintain a set of metrics to measure its success. With Chartio, dashboards are easy to share, and decision makers can review to ensure that each team's activity aligns with company strategy.
Every person can use relevant, real-time information to make data-driven and informed decisions.
—Zsuzsa Kovacs, User Experience Researcher at Prezi
Dashboards help the UX researchers to become more successful.
By using Chartio, the UX researchers are able to extract crucial information from a large amount of data at a rapid speed. With their previous tool, they had to export into a data warehouse and maintain scripts, a lengthy process. With Chartio, the data is available directly from the source and always up-to-date. This allows them to more efficiently use their time to analyze the information and make decisions, rather than being bogged down hunting for the data.
Chartio makes it possible to easily compare the performance of features and elements of the application using standardized metrics. All Prezi templates are A/B tested and monitored using Chartio. The UX researchers can discover patterns within customer behavior and use that information to maintain happy customers. As Zsuzsa said, "Numbers are honest things."
Numbers are honest things.
—Zsuzsa Kovacs, User Experience Researcher at Prezi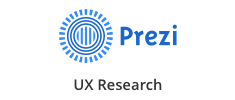 Prezi is a virtual whiteboard that transforms presentations from monologues into conversations: enabling people to see, understand, and remember ideas.
Interviewee
Zsuzsa Kovacs
Website
Company size
201-500 employees
Headquarters
San Francisco, CA
More customer stories like this
Platterz Sees Unlimited Potential in Chartio as They Expand into New Markets

Platterz is a catering and events platform that cultivates happy workplaces through delicious food experiences. Check out how Chartio is helping Platterz.

How Bankruptcy Non-profit Upsolve Uses Chartio to Help Relieve over $190 Million in Debt

Upsolve helps low-income families file for bankruptcy for free. Check out how Chartio is helping Upsolve.

How Rapid Data Visualization Leads to a Winning MVP

Koodos is building new ways to share content and are really excited about user-curated content. At the moment, they've been experimenting with music and emojis, and have been leveraging messaging apps as our main channels. Check out how Chartio is helping Koodos.