Songtrust
Chartio Helps Songtrust Peer into Live Data
Why did you start using Chartio?
We needed an easy BI/charting solution that would let us peer into our live data on a whim.
What were you using before Chartio?
We were using sql in heroku Postgres dataclips, which let us pull data from production, but then we had to make graphs in excel or google docs.
How does Chartio help you?
We're able to rapidly prototype our BI as well as run adhoc queries without having to write a ton of SQL manually. My operations staff can ask me questions and I can quickly spit back answers.
What are your favorite Chartio features?
Time based graphing and the ease of integration.
Can you talk through an example where Chartio helped you solve a specific business problem?
We didn't quite know how long it was taking each of our partners to return various documentation on our clients, but with Chartio we now spot issues in the process and I can get a good read on how swamped my team is at any given point.
How much impact does Chartio have on your business, your work, etc?
At least a couple times a week I can quickly get a read on how we are doing - Are we getting as many signups as last week? How many of those clients have X attribute? etc. These questions I used to just guess off my hip but now I use Chartio and only spend 5 minutes to answer them.
How often do you check Chartio?
At least a few times a week. Occasionally we put it on our information radiator as well.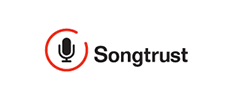 Songtrust simplifies music publishing administration for songwriters and other rightsholders.
Interviewee
Joe Conyers III
Website
Company size
11-50 employees
Headquarters
New York, NY
More customer stories like this
How Real-Time Health Data Powers CareLinx's Caregiver Network

CareLinx is the world's first and only online nationwide network for in-home care, helping match vetted caregivers with the patients who need them. Find out how Chartio helps CareLinx perform their daily functions in a more efficient way.

Leveraging Data to Drive Customer Acquisition

M1 Finance is a money management platform with a presence on the web and the major app stores.

Answering Relevant Questions Through Data Democratization

SamaCare offers medical practices a cloud-based solution to submit, track, and manage prior authorizations across their many payers and drugs. SamaCare uses Chartio to ask complex, relevant questions through data democratization.