TFG Co
Increasing Product Usability Through Data Democratization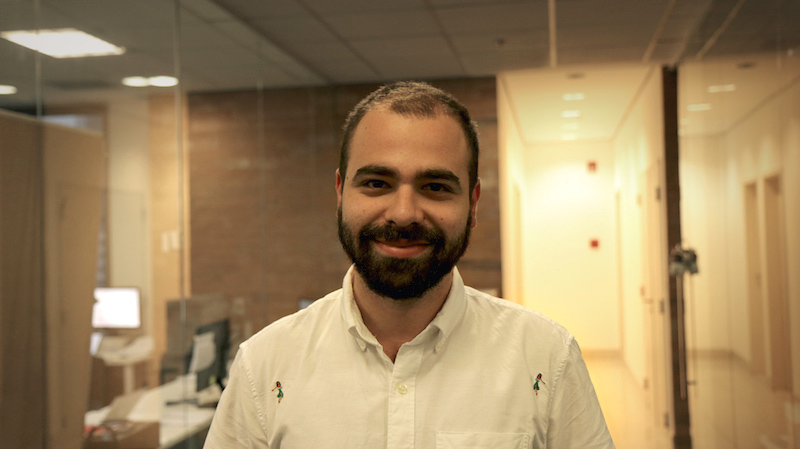 Every Product Manager knows that understanding user activity and behavior is important. However, in the hyper-competitive mobile gaming industry, having a pulse on users is vital to the success of their games.
For TFG, a next-generation mobile gaming company with hundreds of millions of users, the Product Management team lacked a solution to measure and track metrics in a sustainable way.
The Problem: Potential Data Bottlenecks
Simply put, analytics allows Product Managers the ability to measure the current state of their product, for TFG, this meant the current state of their popular games.
While the company has a Data Science team, it's a small group and TFG didn't want to burden them with the added responsibility of supporting every data request coming from the Product and Growth teams.
"We wanted a tool that would give Product and Growth Managers the autonomy to perform their own analyses and create visualizations that would help them make crucial decisions-all without having everything go through the Data Scientist's pipeline," said Vitor Margato, Lead Data Scientist at TFG.
As head of the analytics team, Vitor knew that if the Product and Growth Managers had to depend on his team to provide every report and visualization, it wouldn't be a scalable or effective process.
"While the requested reports didn't require expert SQL knowledge, we didn't think it made sense for Product and Growth to wait on us to provide those reports. We didn't want it to come to a point where we created a slowdown in the decision-making process," said Vitor.
We didn't think it made sense for Product and Growth to wait on us to provide those reports. We didn't want it to come to a point where we created a slowdown in the decision-making process.
—Vitor Margato, Lead Data Scientist at TFG Co.
With that, TFG looked for a tool that empowered Product and Growth Managers and where they could perform simple analyses and track metrics without worrying about writing SQL or R scripts. In addition to providing data analysis autonomy, TFG looked for a tool that would enable their Product Managers to drill down in terms of the level of analysis needed to make real-time changes to their games.
The Solution: Actionable Insights Through Key Metrics
Before implementing Chartio, TFG Product Managers were unable to track all their crucial metrics. Today, Chartio has enabled them to have a more exhaustive view of the health and activity of their games.
"Without Chartio, we'd need to have at least two more full-time employees on the Analytics team, to produce the sort of analysis Chartio makes automatic and practical," said Vitor.
All the metrics that were previously too difficult to accurately track, Product Managers are now able to track in Chartio without bogging down the Data team.
To track these vital metrics, TFG has set up a scalable data infrastructure to support them:
Amazon S3: Stores all user activity data
Spark, Hive and Hadoop: Consume (i.e. convert raw data into more easily readable, useful formats so data scientists can perform queries) all Amazon S3 activity data
PostgreSQL and Elasticsearch: used in a distributed system to track user acquisition campaigns and download traffic in real time from: Google's App store (downloads, ratings, etc.) and Apple's App store (downloads, growth in-app ranking, etc.)
Presto: Processing data from S3 and PostgreSQL
Chartio: Connected to Presto and PostgreSQL to extract relevant insights on games
With these three databases connected in Chartio, Product Managers are able to track metrics around user engagement, retention and monetization.
User Engagement Metrics
Sessions per user
User acquisition
Download rankings
Retention Metrics
How many people install a game and come back
Subscription renewal
Monetization Metrics
Average revenue per user from advertising
In-app purchases
Number of subscriptions
Predicted revenue
The Outcome: Tracking Game Calibration for Growth
Game calibration is an important aspect in the mobile gaming industry. As Product Managers calibrate their games to add different missions and activities, each mission has a different level of difficulty, and as users go through each mission–it needs to be measured.
For TFG, one of their top downloaded games in Sniper 3D. For the Product Manager of this game, he measures game calibration through a funnel chart in Chartio. What he's measuring is whether the newly implemented mission is too difficult or too easy for users, and ultimately ensuring that users continue through the funnel.
If users continue to move through the funnel without much drop-off, it ensures that there's a good balance to the game and is a sign of success.
For the Sniper 3D Product Manager, he can check Chartio every time he adds new content to the game and see user activity and engagement and make decisions based on those insights.
Prior to Chartio, Product Managers had limited visibility into the status of their games, but now they're able to see activity in real-time and make necessary adjustments.
"Chartio has been crucial in providing insights and autonomy in finding and analyzing key metrics which has ultimately lead to improving gamer churn and increasing revenue. Additionally, it has made the interactions between the Data Science and Product Management teams much smoother," said Vitor.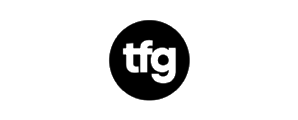 TFG is a next-generation mobile gaming company with hundreds of millions of users.
Interviewee
Vitor Margato
Website
Industry
Information Technology & Services
Company size
501-1000 employees
Headquarters
São Paulo, Brazil
Use cases
Product , Growth
More customer stories like this
How Real-Time Health Data Powers CareLinx's Caregiver Network

CareLinx is the world's first and only online nationwide network for in-home care, helping match vetted caregivers with the patients who need them. Find out how Chartio helps CareLinx perform their daily functions in a more efficient way.

Leveraging Data to Drive Customer Acquisition

M1 Finance is a money management platform with a presence on the web and the major app stores.

Answering Relevant Questions Through Data Democratization

SamaCare offers medical practices a cloud-based solution to submit, track, and manage prior authorizations across their many payers and drugs. SamaCare uses Chartio to ask complex, relevant questions through data democratization.