You can download any chart on a dashboard in the following formats:
Hover over the chart you want to export and click the ellipsis menu icon. Select Download from dropdown menu and choose your export format. Your download will start automatically.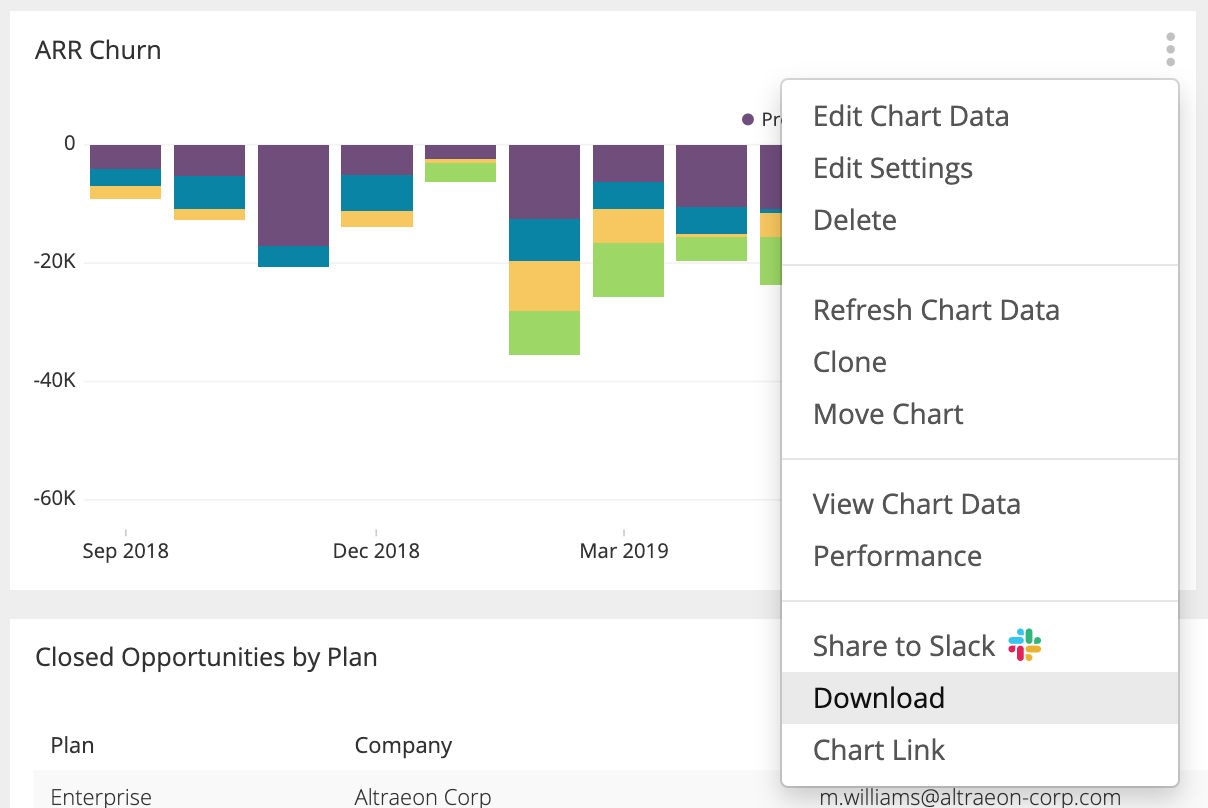 Note: If you would like to download all charts on your dashboard as one PDF or download individual CSVs for all your charts, follow the instructions to Export Dashboard Data.