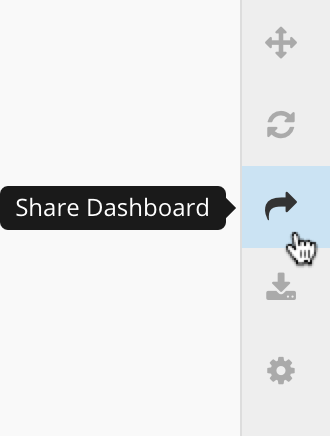 Permissions needed: Owner, dashboard Admin/Editor*
Existing users
Easily grant access for one or more users or Teams to a dashboard via the Share Dashboard button in the sidebar menu or by opening the Access tab in the dashboard Settings. You can choose to send an email notification and add a personalized message, to provide some context for the dashboard.
By default, the added user or team will be added as a Viewer. To grant them a different level of access, select either Editor or Admin from the dropdown before clicking Share to grant dashboard access.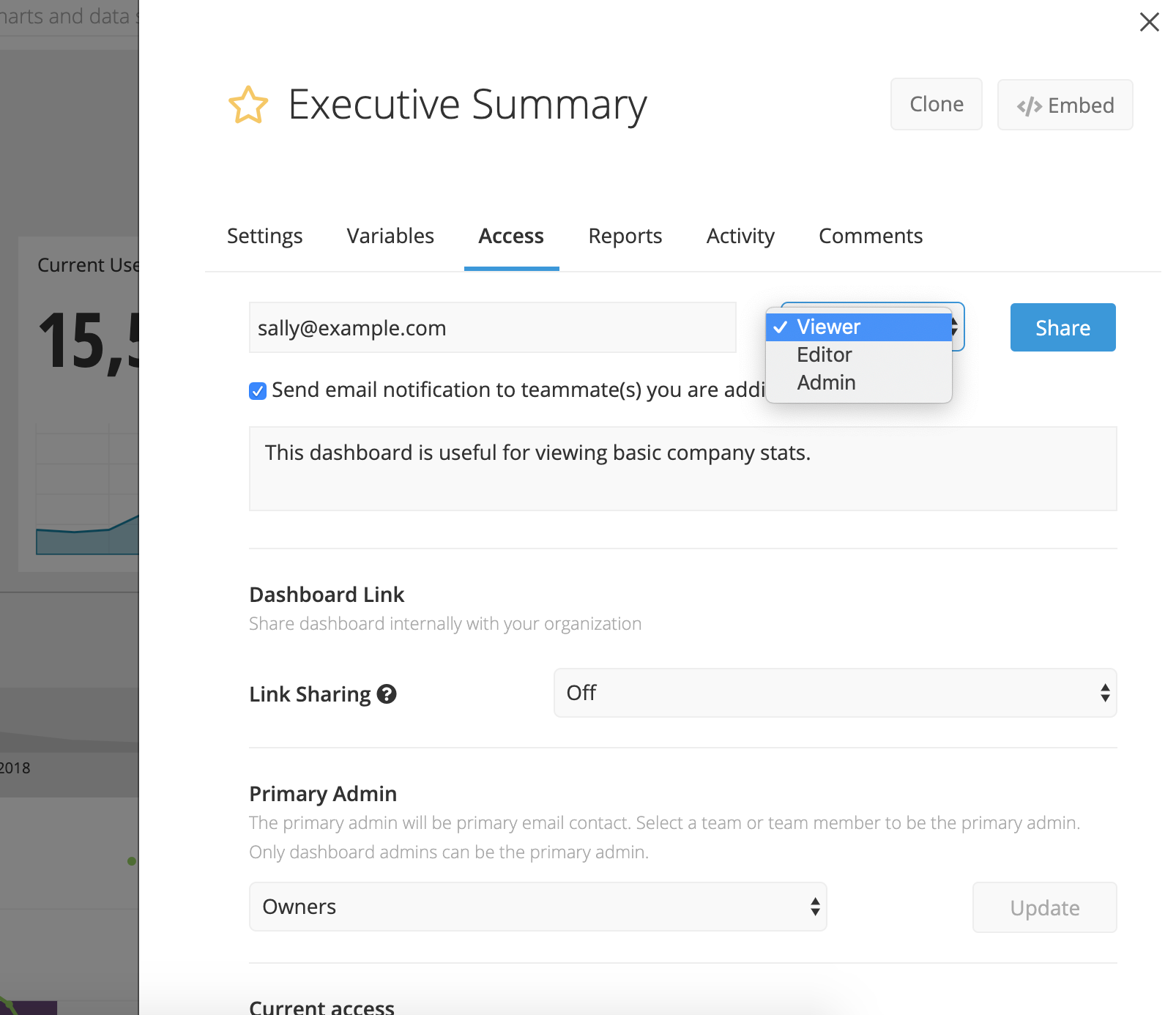 New users
You may grant access to users who do not yet exist in the organization. If you're an Owner, a Chartio invitation email will be sent to the new user. If you are a dashboard Admin or Editor, a request for approval will be sent to the organization Owners. Once the Owner approves the access, a Chartio invitation email will be sent to the new user.
The new user will receive an email with an activation link. Once they click the link in the email and set their password, they will be able to access the dashboard. Additionally, the new user will be added to a placeholder team called Added from Dashboard.
Approving access for a new user will result in the addition of 1 new seat to your organization plan.
*Dashboard Editors can only grant View or Edit access.