How do I link directly to a chart?
Charts
From your dashboard, hover over a chart to reveal the gear icon, and click it to open the chart's dropdown menu. Choose Chart Link from the dropdown menu.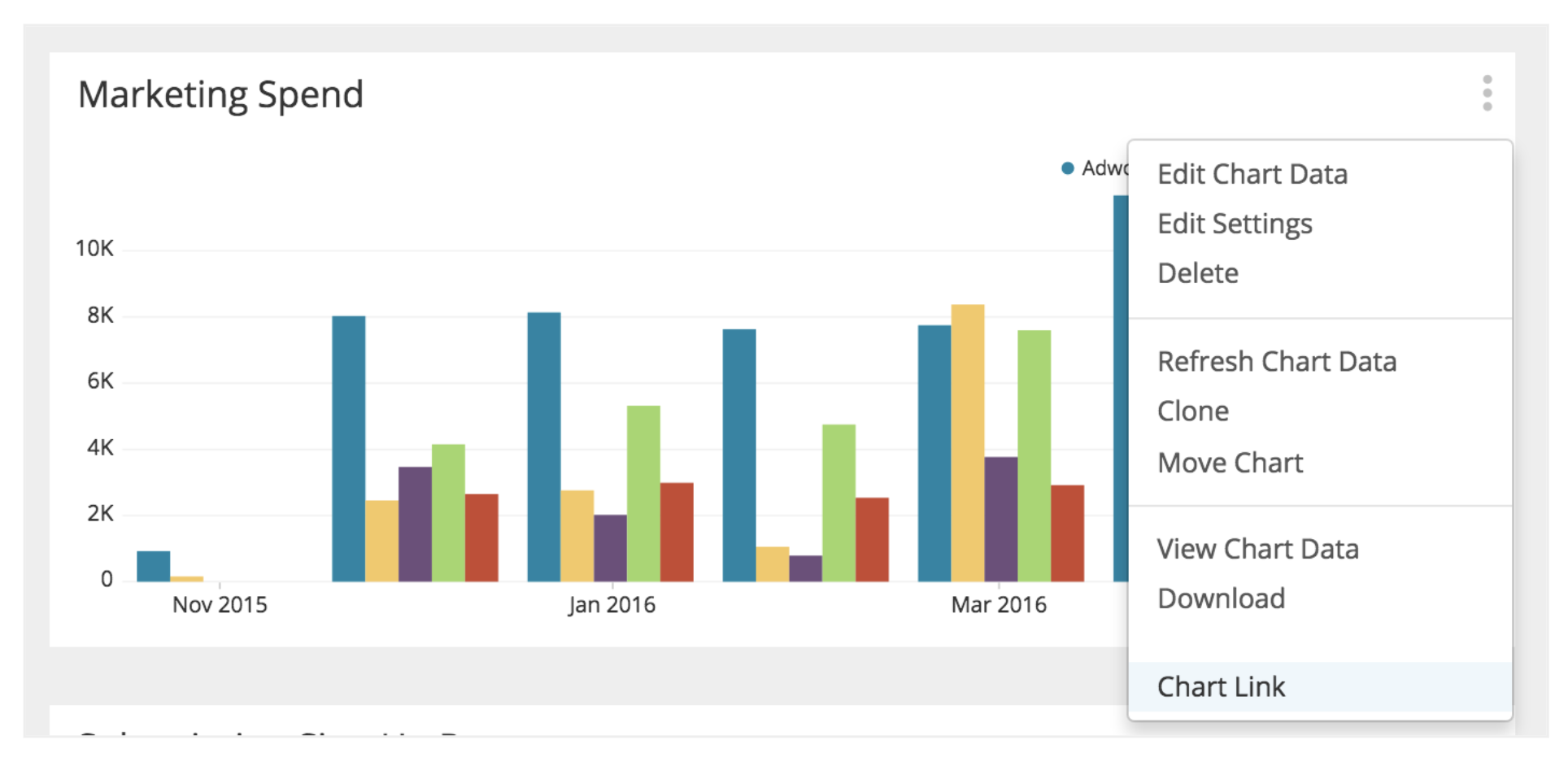 A modal will appear with the chart link. Simply copy this link to share it with another teammate.
The link will direct your teammate to the dashboard, with the specific chart briefly highlighted in yellow, as seen below.
Note: your teammate will need to have sufficient access permissions in order to view the dashboard.