Creating a data driven organization requires more than good data storage practices and excellent exploration/visualization tools. It also requires heavy amounts of communication and collaboration.
With that in mind, today Chartio is launching a new view of your organization. When you log in, you'll be taken to a new landing page. You can add your favorite dashboards here for quick access, and view a feed of the recent activity within your organization. We made these changes to provide you with better navigation, as well as oversight of how your company is using Chartio.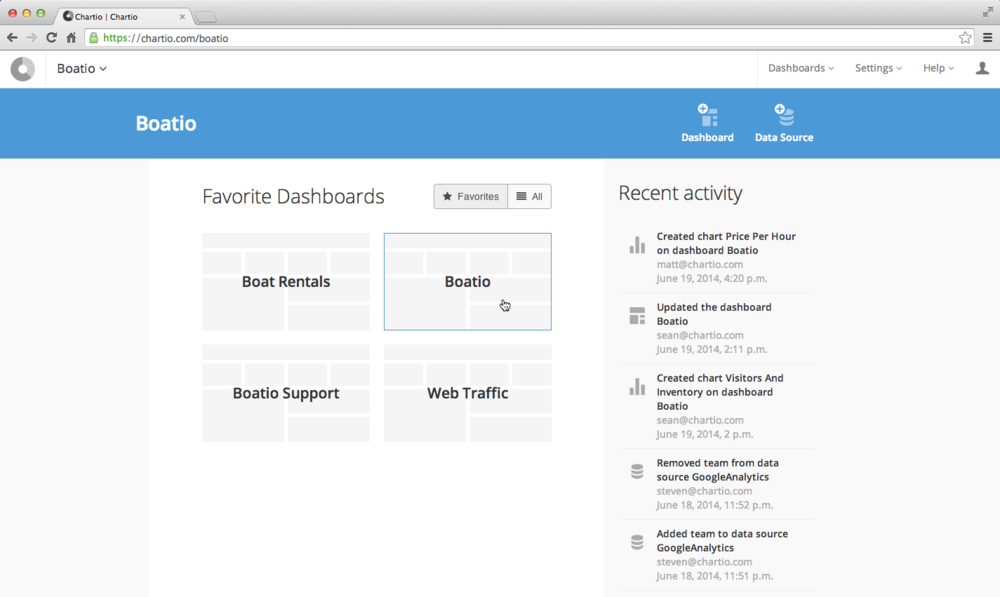 Here at Chartio we are passionate about giving you control over your data - we envision these changes will allow you to easily move between dashboards as well as let you know how active your users are and what changes are being made to charts, dashboards, and data sources.
Go to your organization and you will see two new sections:
Dashboards
The main section of the landing page will be a list of your dashboards, so you can quickly jump to whatever page you need to view.
Because these lists can get long, we've added the concept of Favorites. Place a dashboard in the favorites section by selecting the star icon in front of its name. The favorites view will then be your default dashboard view, and an easier jumping off point to the dashboards you check the most often.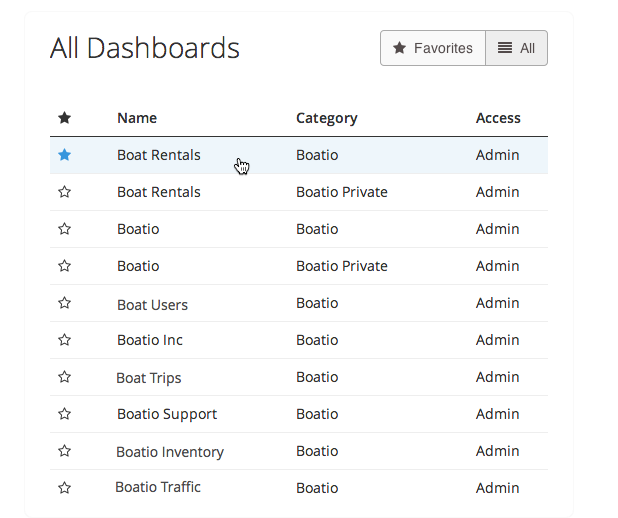 Activity Feeds
When collaborating in Chartio, it is nice to know what dashboards have been changed and by whom. On the right side of your organization landing page you can now view the recent activity. This will include everything - such as the creation, modification and removal of charts, dashboards, teammates, and access controls.
You can click on each of these activities to be brought to the page where the activity happened.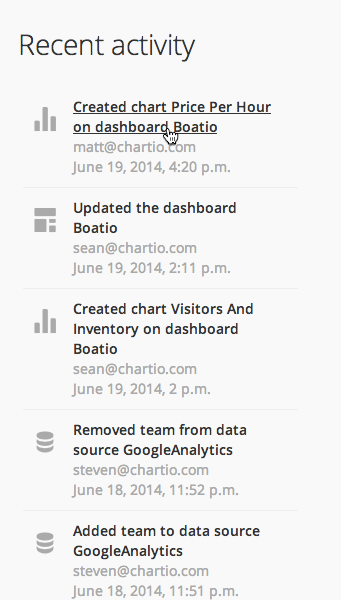 We hope you love these changes as much as we do. Let us know what you think by leaving a note at support@chartio.com and as always send us your ideas for new features!
Sign up to get news and analysis in your inbox