Major Chartio Updates!
Posted: March 12, 2012 by Dave Fowler
#Features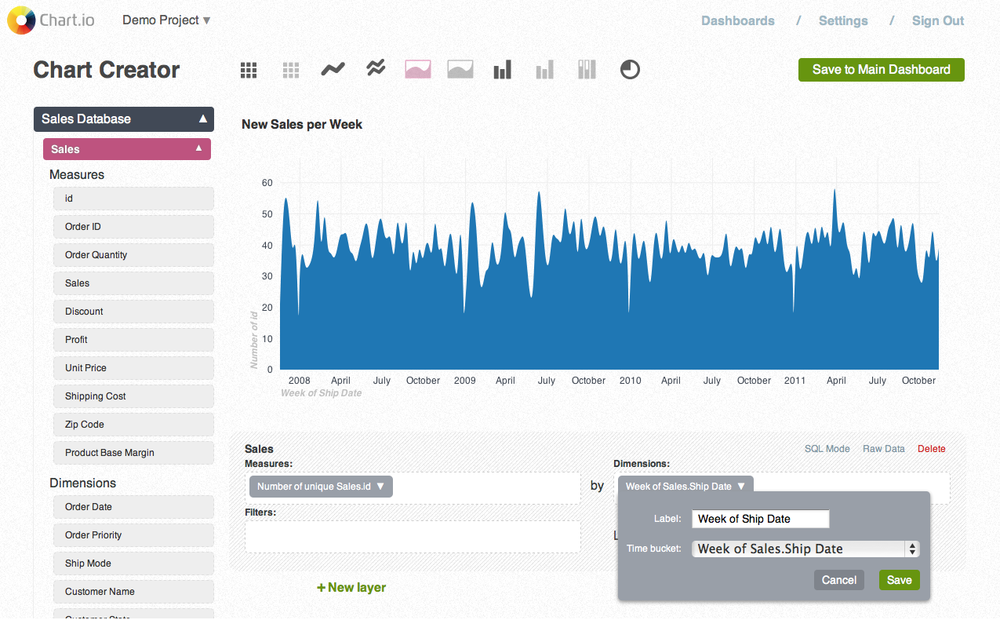 Last week we rolled out a major new version of Chartio! We'll be writing more soon about the details of each of these features on our blog but for now here's a list of a few new things to notice:
New charts built with our new charting library
3 new chart types (Area, Percent Area, Stacked Bar)
Improved tables
Improved drag & drop interface

Moved from x, y & split data structure to columns and grouped columns
Date filters
Multidimensional query possibilities

Automatic foreign key schema detection for database engines that support them
Automatic joins in the drag & drop query builder
Dashboards auto refresh with adjustable intervals
Completely new design
Overhauled and extended documentation
Schema Editor
Payment Invoicing
New blog and documentation CR'S and design
As mentioned in our previous note, there were quite a few significant migrations in this release. The deploy went smoothly however and all outstanding issues are currently resolved! Please be sure to send us a note to support@chartio.com if you run into anything we've missed.
We hope you like the changes!