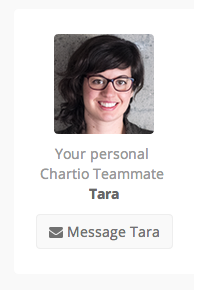 At Chartio we've long been dedicated to customer support. Whether it is taking feature requests, debugging tough queries, or giving some analytics advice, we love working alongside our customers.
Today we're taking those relationships to a new level by building assistance directly into Chartio, and officially adding one of our Teammates to also be one of yours.
Once your Chartio Teammate is assigned, you'll notice them on the sidebar of all of your settings pages. You'll also notice them prominently displayed in the upper right Help menu of your navigation bar.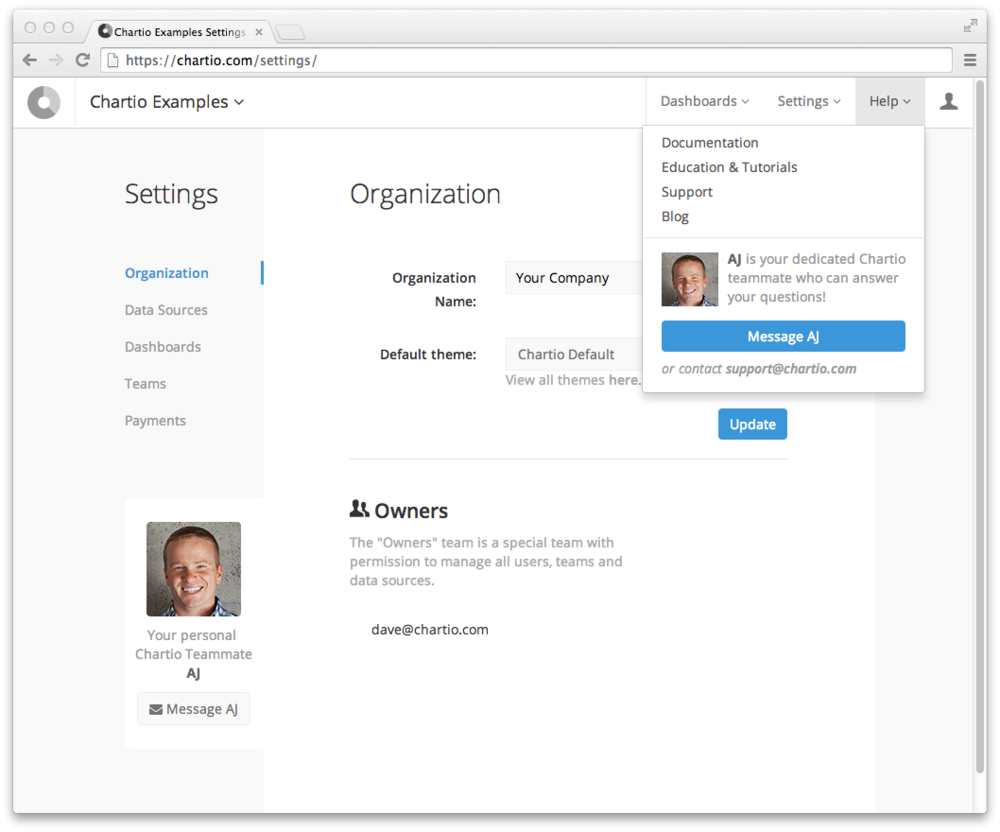 Clicking on the message button will bring up the following message modal for you to put in a subject and message.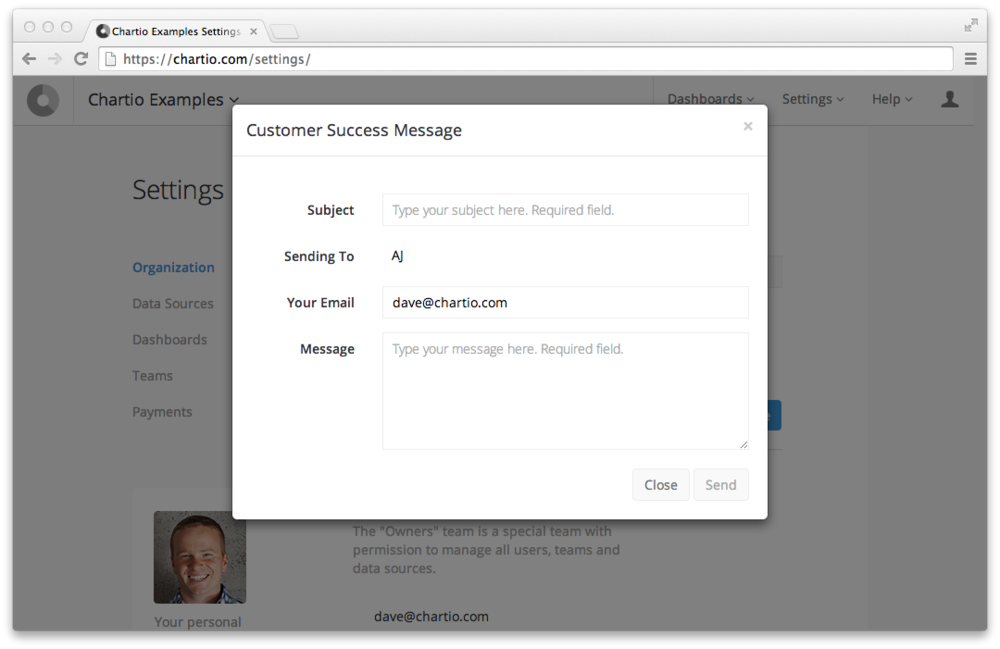 It is similar to emailing support@chartio.com but the issue will be assigned to your dedicated Teammate, who you'll be able to familiarize with your company, data sources, and goals.
You probably have a few questions. Here are a few answers. For the rest, ask your Teammate!
What if my Chartio Teammate is unavailable?
All messages are also cc'd to support@chartio.com and the other Chartio Teammates will be able to view and respond to your requests when needed. If your Teammate is out or sick, the other members of the Chartio Customer Success team will fill in to ensure that you get a timely response.
When do I get one assigned to me?
To ensure we can provide the best possible experience to all of our users, we will be slowly assigning Teammates over the next few months. Some of you may already notice a Chartio Teammate when visiting your settings page or the Help menu.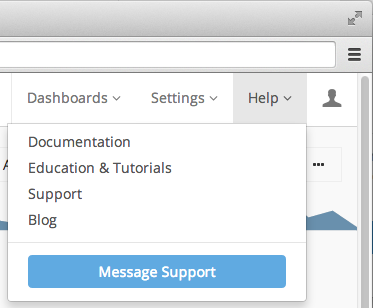 For the rest, you'll still see the above Message Support button in your help menu and receive the same, though perhaps less personal, level of assistance as everyone else. If you like how one of your questions is solved, ask the Chartio Teammate to be assigned to you!
What can they help me with?
Your Chartio Teammate is there to help you learn and troubleshoot anything and everything to do with Chartio and your data. We aren't going actually do everything for you (if you want that level of support contact our sales team), but here is a list of common things we're more than happy to help you troubleshoot:
Connecting data sources
Questions about creating charts
Account Management
Data blending
Bug filing
Analytics advice
Feature requests
and any other data things you'd like to talk about.
Please take the time to reach out and say hi to your new teammates, and be sure to take advantage of their help!