LevelUp
Providing Insights to Customers with Embedded BI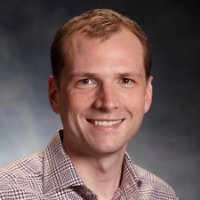 LevelUp needed a pre-built embedding solution
With over 14,000 companies relying on LevelUp to help power their business, LevelUp realized the need to have real-time data analytics available within their platform for all of their customers. "Our initial dashboard implementation was basic and straightforward, but not easily expandable and did not scale with the increasing use of the platform. As we decided to update our dashboard system, we knew we didn't want to do that in-house and started exploring business intelligence partnerships," explained Harald Prokop, CTO of LevelUp. With a shift in focus towards developing their own product, LevelUp was faced with a problem of trying to find a business intelligence partner that would allow them to make this shift with minimal disruption to their customers. "We were looking for something that had a fast time to market, minimal internal resources, and maximum flexibility," said Harald.
LevelUp ultimately chose Chartio as their embedded business intelligence partner due to Chartio's fast and easy implementation process. It also became obvious that utilizing the power of an industry-leading business intelligence solution had other benefits for LevelUp.
Removing the burden from engineering to help provide actionable insights
Chartio quickly delivered on its promise of a fast and easy setup with minimal engineering resources. As Harald explains, "We were able to implement Chartio with the work of one developer, and within a couple weeks make it available to customers." Much to LevelUp's delight, even creating custom reports and analysis for their customers is a quick and easy process.
"Now an account manager can create a new graph for a merchant, without any help from development," says Harald. Using Chartio's intuitive drag-and-drop interface, account managers can immediately create a graph or report with a few clicks whenever a business requests information from LevelUp's application.
With Chartio, LevelUp's in-app analytics are always up-to-date and easy to modify - without needing to siphon engineering resources away from other projects. This flexibility saves Harald's team valuable time, and allows them to grow the product while Chartio provides the insights.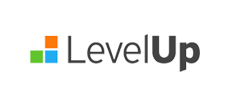 LevelUp helps merchants own the shift to mobile by powering mobile-payment optimized loyalty programs that enable customers to pay and accrue/redeem rewards with a single scan or tap. LevelUp's real-time analytics platform gives merchants meaningful insight about their customers and access to a wide range of campaigns that are proven to drive revenue and increase customer happiness.
Interviewee
Harald Prokop
Website
Industry
Food & Beverages
Company size
201-500 employees
Headquarters
Boston, Massachusetts
More customer stories like this
How Real-Time Health Data Powers CareLinx's Caregiver Network

CareLinx is the world's first and only online nationwide network for in-home care, helping match vetted caregivers with the patients who need them. Find out how Chartio helps CareLinx perform their daily functions in a more efficient way.

Leveraging Data to Drive Customer Acquisition

M1 Finance is a money management platform with a presence on the web and the major app stores.

Answering Relevant Questions Through Data Democratization

SamaCare offers medical practices a cloud-based solution to submit, track, and manage prior authorizations across their many payers and drugs. SamaCare uses Chartio to ask complex, relevant questions through data democratization.