StubHub
Increasing Sales by 3x in Less than a Year with Data
StubHub is one of the leading fan-to-fan ticketing companies allowing people to buy and sell tickets to events across the world. Although StubHub began in Spain, the company has expanded around the globe and now services countries in North America, South America, Europe and Asia Pacific. Want to find a ticket to the World Cup, to the French Open, to Wimbledon? Then StubHub is your site.
Once StubHub used Chartio to better understand their data, they changed strategies and their sales increased three times over in less than year. Read on for their story on how Chartio helped change their entire business.
Stuck in a sea of data
As an ecommerce site, StubHub was overwhelmed with sales data but they weren't able to process it. As a fast growing web company, the IT team was focused on the product and didn't have the time to help the Marketing and business teams pull the data these teams needed and wanted to make ongoing business decisions.
StubHub knew there was a tremendous opportunity if they could start analyzing all their data.
Instant understanding
When StubHub came across Chartio, they realized it was the perfect way to quickly plug into all their data sources and start understanding their company's data.
Today, Chartio is the center of information for the whole company. Every person in StubHub starts his or her day looking at sales in Chartio.
"That made a huge difference in our way of doing things: since we could process our sales data every day, we could start making decisions in order to improve our sales based on this data. As an example, we decide our AdWords CPCs and budget daily based on sales in every country," said Jorge Diaz Largo, CMO & Product Director at StubHub.
In addition, StubHub is using Chartio as a data discovery tool by constantly extracting data and making decisions based on them. Currently, they have more than 100 charts and tables in Chartio and the Marketing and business teams obtain any data they want from their databases without even bothering the IT team.
Pivoting with data
With Chartio's help, StubHub discovered that a big percentage of their revenue came from very specific events (less than 100). With this information, StubHub changed their business strategy. Their entire company pivoted from servicing every event possible, and focused only on top events.
By concentrating on top events, StubHub produced incredible results. The result? Sales increased over 3X in less than a year! That's a lot for a company that made 12 million euros in 2012! In 2013, StubHub's revenue exploded to $38 million.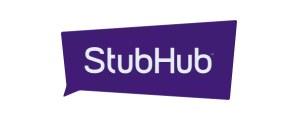 StubHub is a comprehensive ticketing platform whose mission is to create a transparent market where fans can exchange tickets with confidence and assurance.
Interviewee
Jorge Diaz Largo
Website
Company size
1001-5000 employees
Headquarters
San Francisco, CA
More customer stories like this
Platterz Sees Unlimited Potential in Chartio as They Expand into New Markets

Platterz is a catering and events platform that cultivates happy workplaces through delicious food experiences. Check out how Chartio is helping Platterz.

How Bankruptcy Non-profit Upsolve Uses Chartio to Help Relieve over $190 Million in Debt

Upsolve helps low-income families file for bankruptcy for free. Check out how Chartio is helping Upsolve.

How Rapid Data Visualization Leads to a Winning MVP

Koodos is building new ways to share content and are really excited about user-curated content. At the moment, they've been experimenting with music and emojis, and have been leveraging messaging apps as our main channels. Check out how Chartio is helping Koodos.