There are many ways to think about building a data technology stack. With technology constantly evolving, it can be hard to keep up with it all. With the proliferation of specialized tools to help speed the process between raw data and insights, there are no excuses for organizations not to have an end-to-end data technology stack.
Over the last few years, we've all heard the (overused) term data-driven. We know we should use our data, but many organizations simply don't know how to get the most out of their data. A key reason why organizations aren't using their data effectively, or as effectively as they want to, can be due to a lack of access.
Data is your company's most valuable asset. And yet, building a scalable data stack is still seen as a monolithic process.
You don't have to be a Chief Data Officer or Chief Information Officer to build a data stack. Now, all it takes is an understanding of what specialized tools are out on the market, understanding which ones fit your organization needs to get started and invest in a few key technologies.
We believe an end-to-end data stack has four main components:

Data sources
ETL
Data Warehouse
Data Analytics tool
In this white paper, we'll provide a framework for building an end-to-end data stack that consists of the aforementioned tools. This data stack will work in unison to support your entire organization from Sales to Marketing to Product, and achieve their data needs. Download our white paper as we provide a starting point to leveraging your data with technology that is relevant to your organization.
Download this white paper to learn:
What is an ETL and why it's crucial to your data stack
The importance of investing in a data warehouse and a few options for technologies
How the entire stack enables data analytics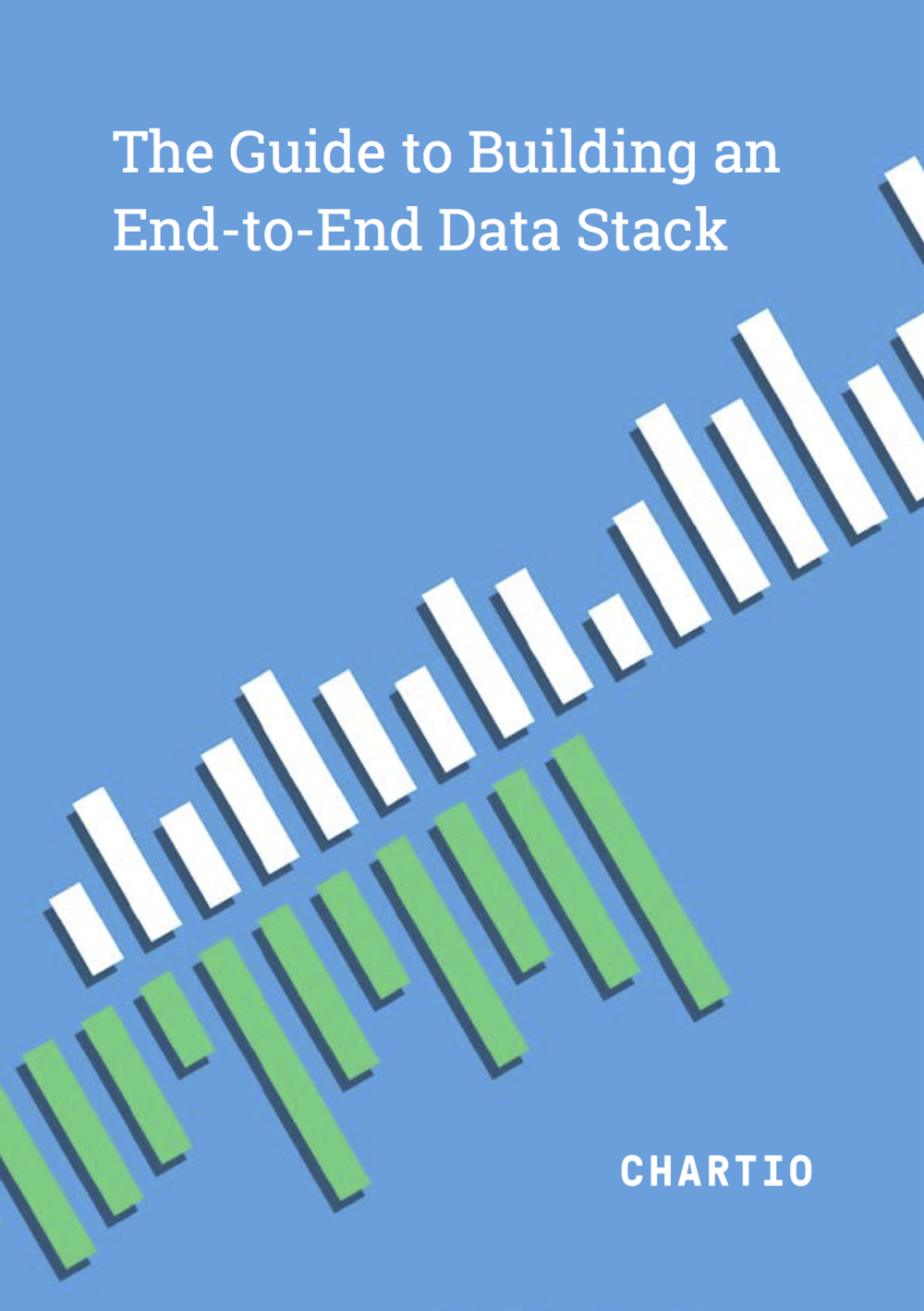 If you have yet invest in an end-to-end data stack, or are weary of where to start, this white paper will be core to your evaluation process.
For more insight on how to get started, download our white paper The Guide to Building an End-to-End Data Stack.
Sign up to get news and analysis in your inbox