What's the True Cost of Business Intelligence?
Posted by barry on September 2, 2015 Data Analytics
Sometimes, it seems that the more time you spend talking to vendors about your BI project, the less you know about the total cost of getting it done. Even when you know the numbers, it's difficult to estimate which options you're going to need. This can be an even bigger problem two or three years down the road when you realize that you want to roll out BI much more widely in your organization.
You have the right to know exactly what your startup costs will be and how to reliably estimate your future costs, regardless of the scenario.
We can't do all your homework for you, but we've written a white paper to introduce you to the unanticipated costs of implementing business intelligence, how to ask about them, estimate them, and mitigate their risks.
Buy Software that Scales Smoothly with Your Needs
If your business intelligence initiative is wildly successful, would you be able to deploy your preferred BI solution across the enterprise, or would that be prohibitively expensive? Many legacy BI systems have pricing models that are designed from the ground up to support a small number of chart creators and a large number of readers.
There is also a risk that your implementation will have many of its costs front-loaded. This requires throwing out a large initial investment to switch vendors if you need a different solution. Once you're locked in to a vendor, pricing can quickly become inflexible.
Modern business intelligence systems are designed from the ground up for everyone in the organization to create their own charts. And they don't front-load implementation costs.
Analyze Your Data Wherever It Is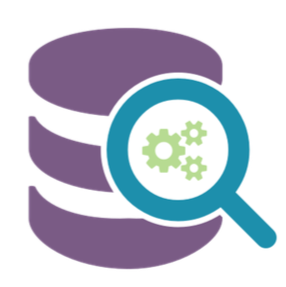 Many vendors consider their proprietary data warehouse to be a key part of their solution, and require for their software. Buying a proprietary data warehouse can be a bad business decision when the price of storage, particularly in the cloud, is declining quickly.
Modern business intelligence systems are designed to connect flexibly to your data – whether you're connecting to live data on your operational servers, an on-premises data warehouse that you built or bought, or a cloud service such as Amazon Redshift.
Prepare Your Data Flexibly
You'll also have to decide how you're going prepare your data to make it available to your BI system. Many BI systems require an ETL (Extract, Transform, and Load) process, which extracts the data from your operational database, transforms it by calculating or combining data, and loads it into another database where it can be analyzed.
Modern business intelligence systems give end users the ability to add and create new data sources and summary tables, modify columns, and transform their data. They also give administrators the ability to manage access to data, hide columns, or summarize data to enforce access or improve analytical performance.
In many cases, ETL is no longer a necessary step in business intelligence. But, if you ultimately decide you need ETL, you should demand the ability to work with data early in the process and add ETL to your systems when you understand your needs better.
Keep Your Internal Costs Low
Even if you buy your software fully configured from a vendor, you may have to apply significant internal or consulting resources to set the system up and keep it running. There is also a significant opportunity cost to tying up scarce engineering resources on any project.
Modern business intelligence systems are designed to be easy to install, and rest lightly on existing IT infrastructure. Chartio is typically able to connect to data sources in minutes.
Avoid the Professional Services Trap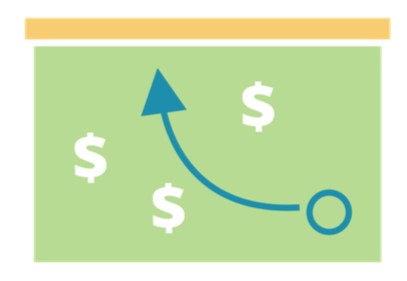 According to reported revenue from publicly traded BI vendors and cost calculators provided by other vendors, professional services can add 50% to 120% to the cost of software licenses from legacy BI vendors.
Modern business intelligence systems minimize implementation and training costs, while making it easier for more users to do their own analyses. They require far fewer resources, internal or external, to set them up.
Chartio is designed with business users in mind. No BI system is easier to use, so you can avoid days of training for each end user.
Stay Agile
Traditionally, business intelligence systems have been implemented using a so-called waterfall process. In this model, each step must be completed before the next step is started. Users are shown mockups of reports, but no actual data is delivered until the next-to-last step.
Using Agile BI processes, the time and expense of planning is greatly reduced, users have more say in the planning process, users can work with real data far sooner, and data is optimized based on real world conditions.
Fight Back
It's a great time to get started with business intelligence, or to replace your legacy system.
Business intelligence has never been easier to use, simpler to implement, more flexible to set up and adapt to your needs, or better adapted to use throughout your organization.
To find out more about how to estimate and avoid the hidden costs of BI, download our latest white paper, The Hidden Costs of Business Intelligence Revealed, and How to Fight Back.
Sign up to get news and analysis in your inbox