Lessons from ProductCon: A PM's Takeaways
Posted by Matt David on July 15, 2020 Chartio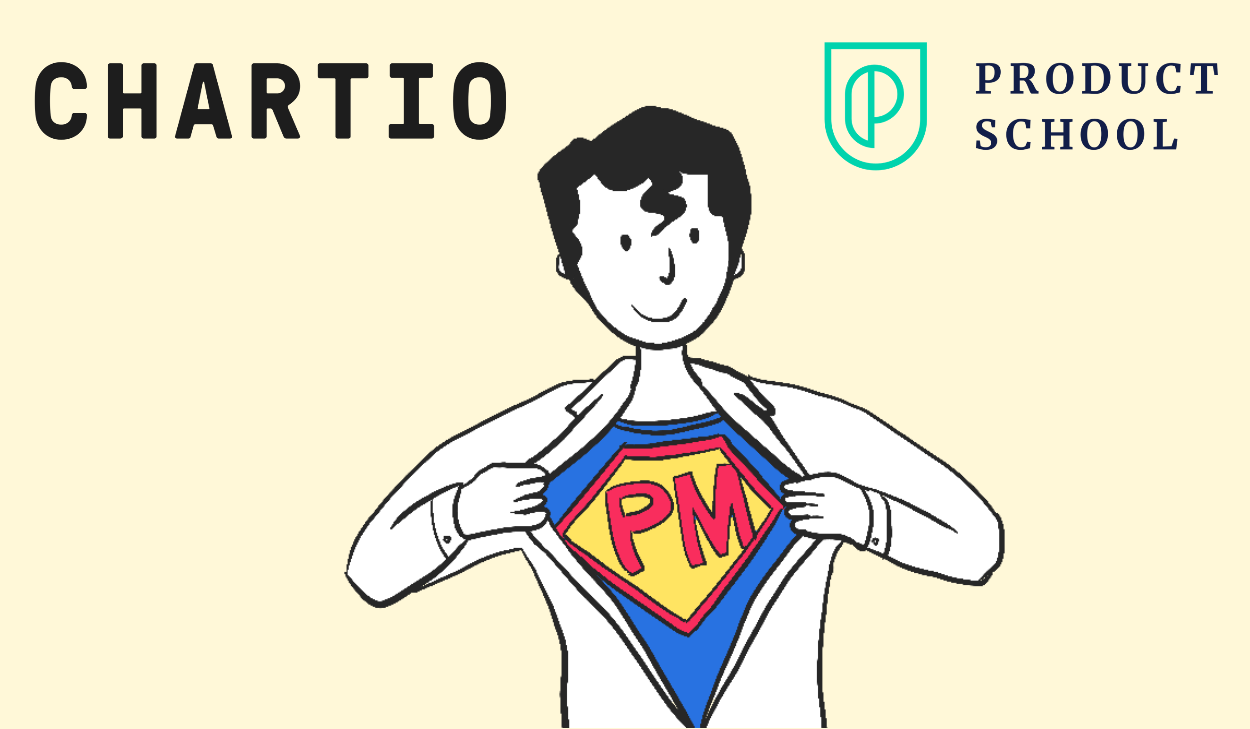 This past week I had the opportunity to attend ProductCon: Seattle to hear from top product experts from Google, Facebook, Algolia, Spotify, Twitter, and Uber. Their perspective gave me a lot to meditate on. Here is my attempt to distill seven ideas that connected strongly to how we run product at Chartio:
1. Intuition vs Data: Most PMs use a lot of products and build their intuition as to what works for a user. While these instincts can be great for a rough draft of your next product or feature, instinct doesn't give you the data you need to launch a successful product. Confidence is great, keep it, use it. But also be okay to say, "I don't know this, so let's test it." Being able to shift from "I think" to "I know" is powerful.
There are amazing tools like, UserTesting and Figma that are there to support you. During the Fireside Chat between Dave Fowler and Carlos González de Villaumbrosia, Dave said, "Instinct is 'I can get this product out so much faster if I design it and if it looks great, and we can launch it.' But if you can prototype it, put it in front of people, test their experience, you can really get the data you need to prove that it's working. That's huge." Testing your instincts will not only make the product better, it will improve your knack moving forward.
2. Inspiration meets Process: PMs are constantly finding inspiration in other products. They try many tools and have thousands of ideas as to how they could benefit their product. Most of these ideas never get built. How do we ensure we encourage ideas and make sure the best are created?
Top PMs obsess over process. At Chartio, our product process is encapsulated within what we call Problem Definition Documents. This helps put inspired ideas into a common format to which we can all contribute. We start the document by outlining the problem. What is it? Why has it happened? How is it impacting our customers? We then draft the goals, hypothesis, detail the risks involved, the metrics we'll track as part of the project and the list of potential solutions. From there we document the implementation review and results review. This document is the foundation for collaboration and is crucial in our fully remote teams as it allows others to add to the idea and document their execution. It also helps drive efficiency while we are all working from home. They take time because they require thought, but it's time well spent. Spending time on process means the right features are more likely to get built which will ultimately delight your customers.
3. Expand your circle: We're obsessed with building a great product, but we're also confident in knowing what we don't know. We learn from the products we use like Figma, Slack, and Airtable. We talk about the future of data with Fivetran, Fishtown Analytics, and Stitch. We also spend a ton of time speaking with our customers like Doordash, Udacity, Postmates, DataRobot, Carelinx and Shazam. We listen. We get inspiration from many places.
The best product managers are sponges to the smart people around them. "You think some people wouldn't need to be exposed but boy, is it so much better when they are." Dave stated in the fireside chat. While we miss being able to do customer on-sites or grab a coffee with one of our friends, picking up the phone, jumping on a Zoom or taking a break to read and collaborate in a great community takes five minutes. Five minutes for invaluable information.
4. Think like a PM, Measure like an Analyst: Good product decisions are praised by your coworkers, great product decisions are seen in the data. As Carlos writes, "When we say data-driven product manager, what we actually mean is someone who thrives on data." Top PMs engross themselves in data. Being able to get engrossed has traditionally been blocked by needing to learn a complex coding language or an archaic UI.
However this is rapidly changing – with tools like Chartio, product teams can create charts and dashboards in minutes. Dave says, "I see a big trend happening with PMs becoming data analysts. The tools for them to do things are becoming faster. Data's at their fingertips and that's the huge part – that you can see the results immediately. To really know if people are liking your product, you have to dive into the data." He closes by saying, "Having a solution like Chartio, gives you power without having to ask for help – making you so much powerful." Now that the tools are able to be used by any PM they can start making better and better product decisions.
5. Growth isn't one team's responsibility: Xabier Ormazabal, VP of Product Marketing at Algolia said it best, "Growth is a mutual dialogue with the market and understanding what's resonated with customers." For product-led organizations, this means looking at growth as a holistic, collaborative and encompassing goal for the entire business.
Many organizations struggle with what they should prioritize: product-led growth or product marketing, which is why Chartio was so excited to join the panel at ProductCon. "The best product development is collaborative - best practice is to have both parties (product and marketing) to be involved in the product development lifecycle," says Anya Ruvinskaya, previous Product Lead at Spotify. Growth is not a result of one business unit's success. "Great product teams are not just marketing or product. It's one growth team that works on the problem (long term or short term) at that point of time," says Mayank Yadav, Product Manager Lead at Facebook. As a PM, you are the catalyst of such culture.
6. Find a balance between attraction and adoption: Should you focus on power users or new users? Dave says, "Some things are really going to help you drive more adoption and attract more people vs. what power users are looking for. It's a tough balance because you want to make sure the power users are happy. But you can't do all of it at once." For instance, in your onboarding experience, you want to wow the power users and help the new users see the value of the product so they're excited to get started.
7. Expand your share of voice: Xabier states, "One key element (to consider when launching a product) is generating thought-leadership and spending time with customers who are passionate about the topic – it's the broader message that will resonate." But broad doesn't mean bland. In fact, more content if done poorly can hurt your brand perception and market trust, so it's important to think strategically about each message you put into the market. In fact, Jason Lempkin, Founder of SaaStr just posted a question on LinkedIn around this very subject, asking his followers: "Which is better? 1) 20-100 boring/outsourced blogs that no one will read or 2-5 pieces of epic content that share some magic. The answer is a no-brainer. Make your voice heard, but be darn sure it's authentic and meaningful."
Being a product manager is a tough job.
You need your intuition to get started but you need data to get it done
You need inspiration but you also need process
You need to know a lot but you need to always learn more
You need to be a PM and you need to be a data analyst
You need to make the product grow and you need to count on others to help it grow
You need to build for power users and new users
You need to promote internally and externally
Finding balance between these and many other considerations is key to making the best product decisions possible. I'm inspired by the speakers at the ProductCon: Seattle conference and the precision they bring to their product decisions. I look forward to implementing these ideas, and learning more at the next one!
Sign up to get news and analysis in your inbox