PDF Exports Improved
Posted: October 21, 2014
#Features
If you're exporting PDFs from your Chartio dashboards – or from individual charts – you'll find our PDFs are now better-looking and more reliable.
The PDF exports are now truer to the web originals. You will see the same fonts used, so your export looks exactly as you see it in the browser. We have also improved pagination on multi-page documents, and changed our PDF rendering system to increase reliability.
For example, below is a Chartio dashboard that we are going to export to PDF.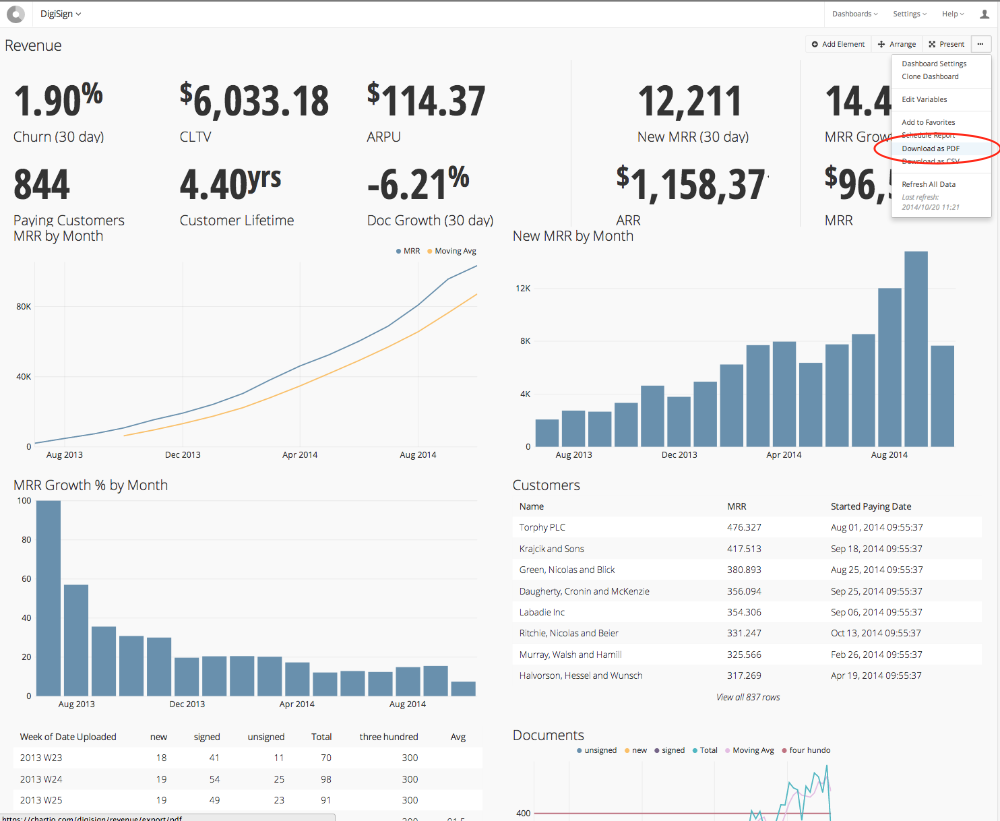 As you can see below, the PDF export looks almost exactly as the dashboard you see in the browser.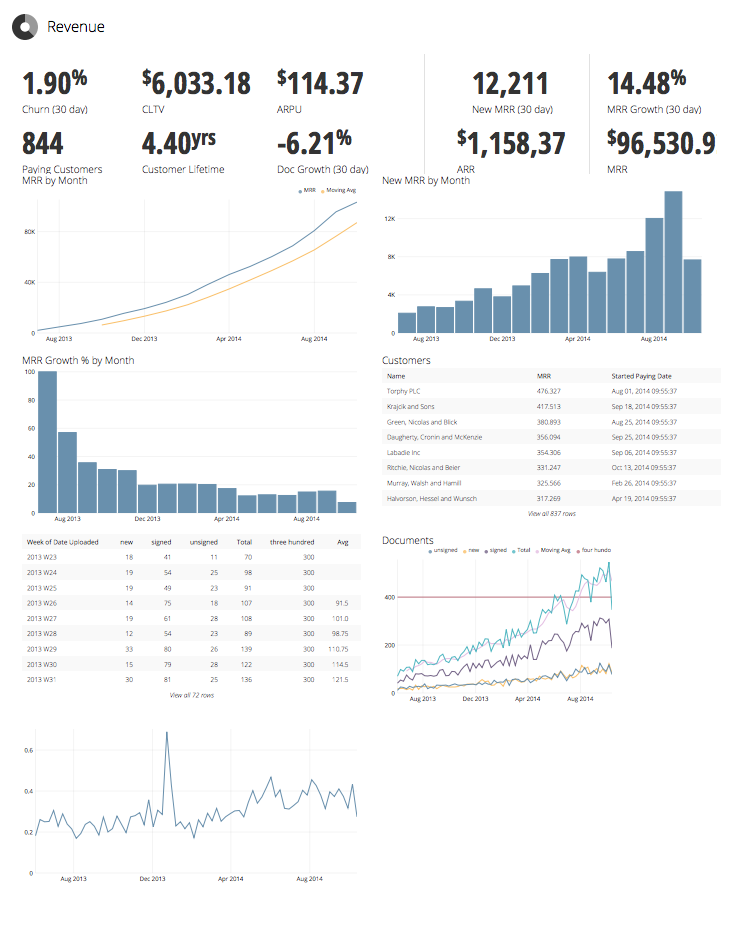 If you're not exporting your dashboards as PDFs and sharing them with your team, now might be a good time to start!