Cloning Charts
Posted: January 28, 2013
#Features
At Chartio, customer feedback is taken to heart. Not only do we appreciate the feedback but it helps us build a strong product that is geared towards our customers wants and needs. As we've listened and built many dashboards ourselves we've realized how handy it can be to have the ability to clone charts. Today we're pleased to announce the ability to clone charts!
Cloning Charts
Cloning charts is as simple as hovering over a chart to bring up the settings menu icon, expanding the menu, and clicking Clone Chart. Your dashboard will refresh with your new chart ready for placement.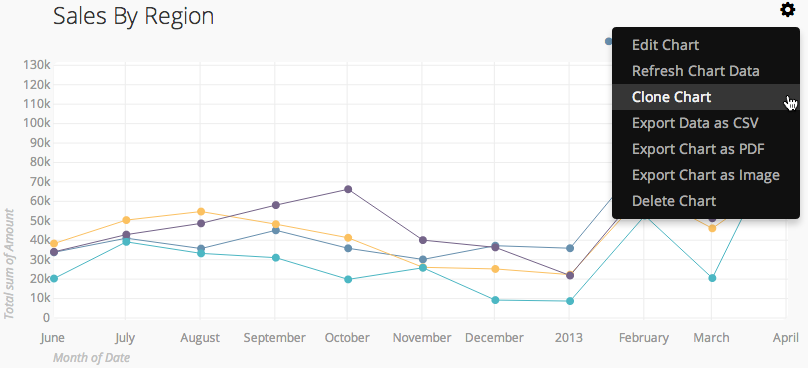 Clone Details
Cloning a chart will make a copy of the Chart and all of its layers. Once cloned, your chart is completely separate from the original, so changing the original will not affect the new chart.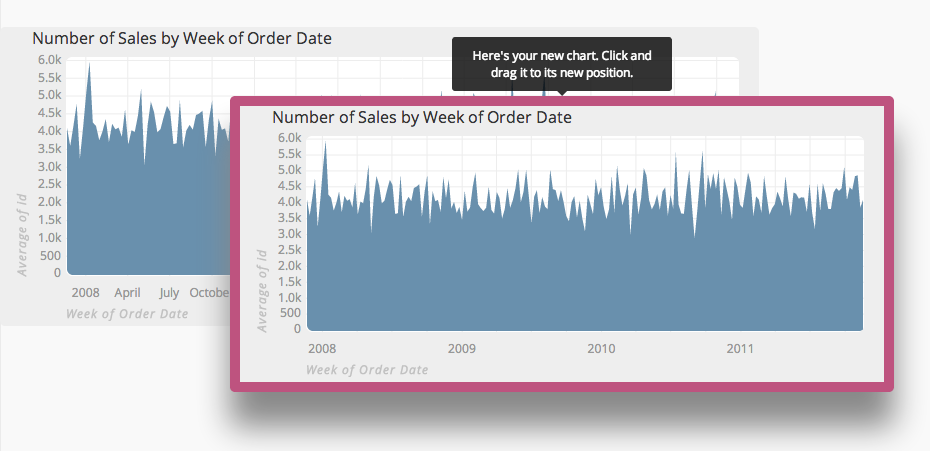 Thanks to everyone who requested this! Be sure to contact us if you have other requests at support@chartio.com. More information can be found in our documentation on Cloning Charts.