Donut Charts are Here
Posted: May 1, 2014
#Features
To celebrate Vappu, the Finnish student holiday, I have added a much requested Donut chart option to our Pie charts. For those that don't know what a Donut chart is, it functions like a Pie chart yet the center is blank.
Turning an existing pie chart into a donut chart is easy as pie. Just click the setting icon in the top right corner of the chart and select Edit Settings. In the opened settings modal, check the Donut Chart checkbox, click Apply and BAM! You have a donut!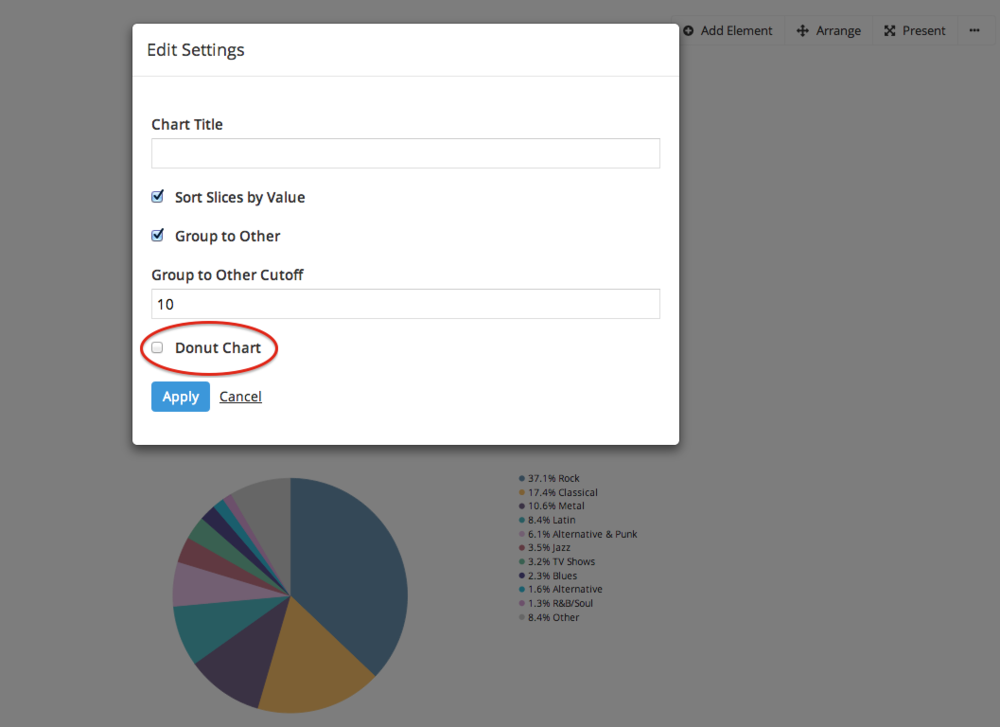 Similarly, you can select the Donut Chart option in your chart creator and after clicking Apply, there will be a hole in your Pie Chart! Donuts for everyone!