Sign in with Google
Posted: June 4, 2014 by Dave Fowler
#Features
Starting today, Google Apps users can log into Chartio accounts with their Google accounts!
We know, as well as anyone, that maintaining a list of passwords for a variety of different tools can get cumbersome. Companies using Google Apps won't need to remember a new login/password combo in order to use, view, and explore their data in Chartio.
We have added the Sign in with Google button as an option on every authentication page.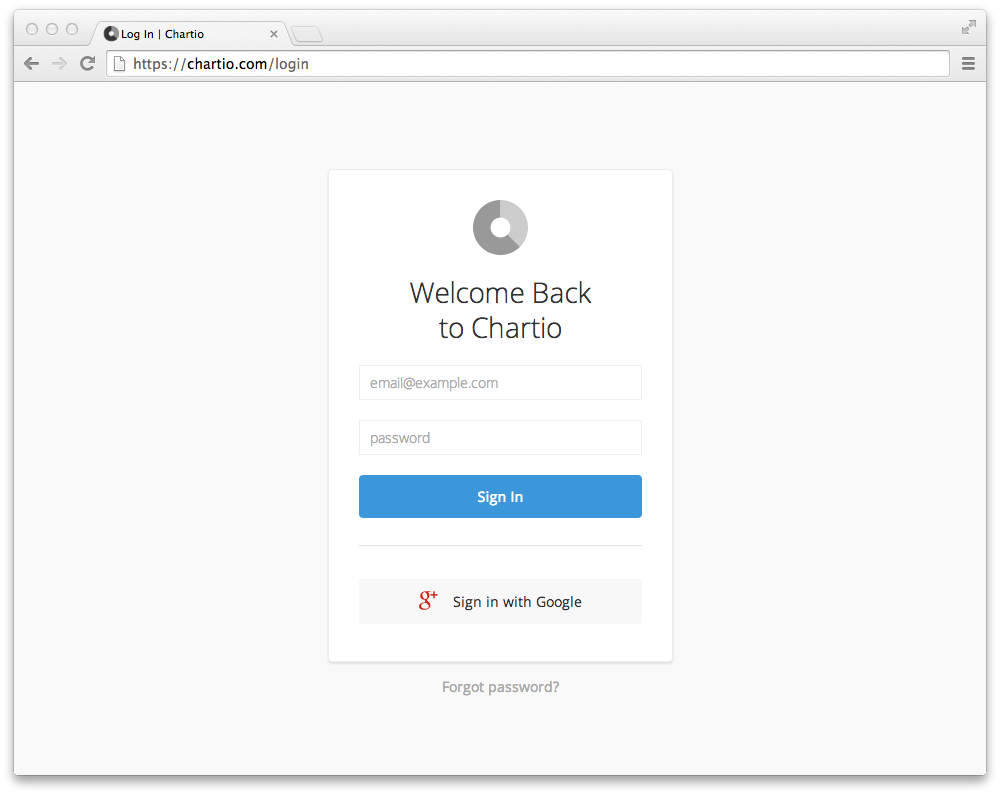 Selecting it will bring you to a Google page for confirmation. Only the necessary information (your email, name, and Google ID) are gathered from the Google Auth API in order to log you into Chartio.
Soon we'll write more about why we choose to partner with Google for the Authentication, but in short this should be a great benefit for over half of our users.