Improved Search in Chart Creator
Posted: June 18, 2014
#Features
It's a summer full of new features! We listened to your feedback and have made improvements to the search function in the Chart Creator.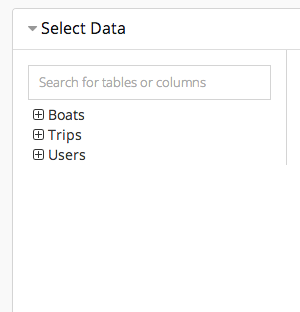 With the Chart Creator open, use the search bar on the left side of the Select Data section to filter data by table or column name. The results will return only the tables or columns that match your search term.
For example, inside the Boatio database, if you search for 'Boat', you will return the Boats_table, and the _Boat Id column from the Trips table.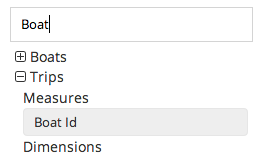 You can also choose to search with spaces, or SQL. Either way, you'll get the exact match you are looking for. So if you are just looking for the Boat Id column, simply search for 'Boat Id' or 'Boat_Id'.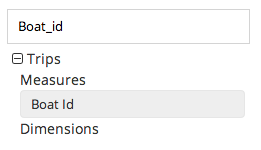 These improvements were made to ensure you can easily find the tables or columns in your data when making new charts. We always love to hear your feedback or requests for new features, so be sure to let us know what you are itching to see at support@chartio.com.