We Won A DeveloperWeek Award
Posted: January 17, 2013
#Chartio
Yesterday we heard that we won the DeveloperWeek award in the top innovator app analytics tool space.
DeveloperWeek congratulates all the winners of the Best of Tech awards. Winning a Best of Tech Award at DeveloperWeek is recognition of the hard work and innovation companies inspire in the tech community.  —Founder and CEO, Geoff Domoracki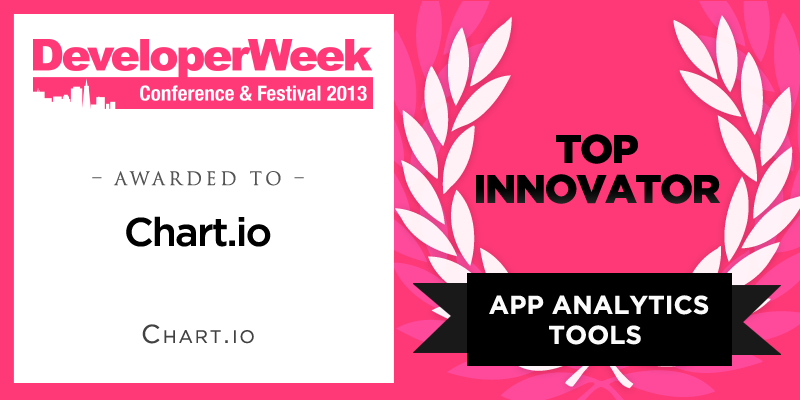 It is great to receive an award from DeveloperWeek because we take a lot of pride in the engineering that has gone into Chartio. Take for example the same look and feel for each data source, the ability to overlay multiple data sources in one chart and the ability to plug into data sources (bypassing the need for data warehousing) so all of the data you see is as fresh as the data in your database.
The organization behind DeveloperWeek, is also the creator of DataWeek - San Francisco's largest data conference. Last year we took part in DataWeek and celebrated all things data. Now, we are excited to participate in DeveloperWeek, February 4-6.
Dave Fowler, founder of Chartio, is speaking at DeveloperWeek on Wednesday, February 6th at 11:00 am on a panel titled Developing with Big Analytics + Visualization Tools. Join Chartio for a discussion on the rise of big analytics & data visualization apps, why startups should integrate with their services, and why enterprise developers should plug in their data instead of building their own analytics tools.
See you there!