Profile settings allow you to set your Display Name, avatar, email, password, or link your Google account.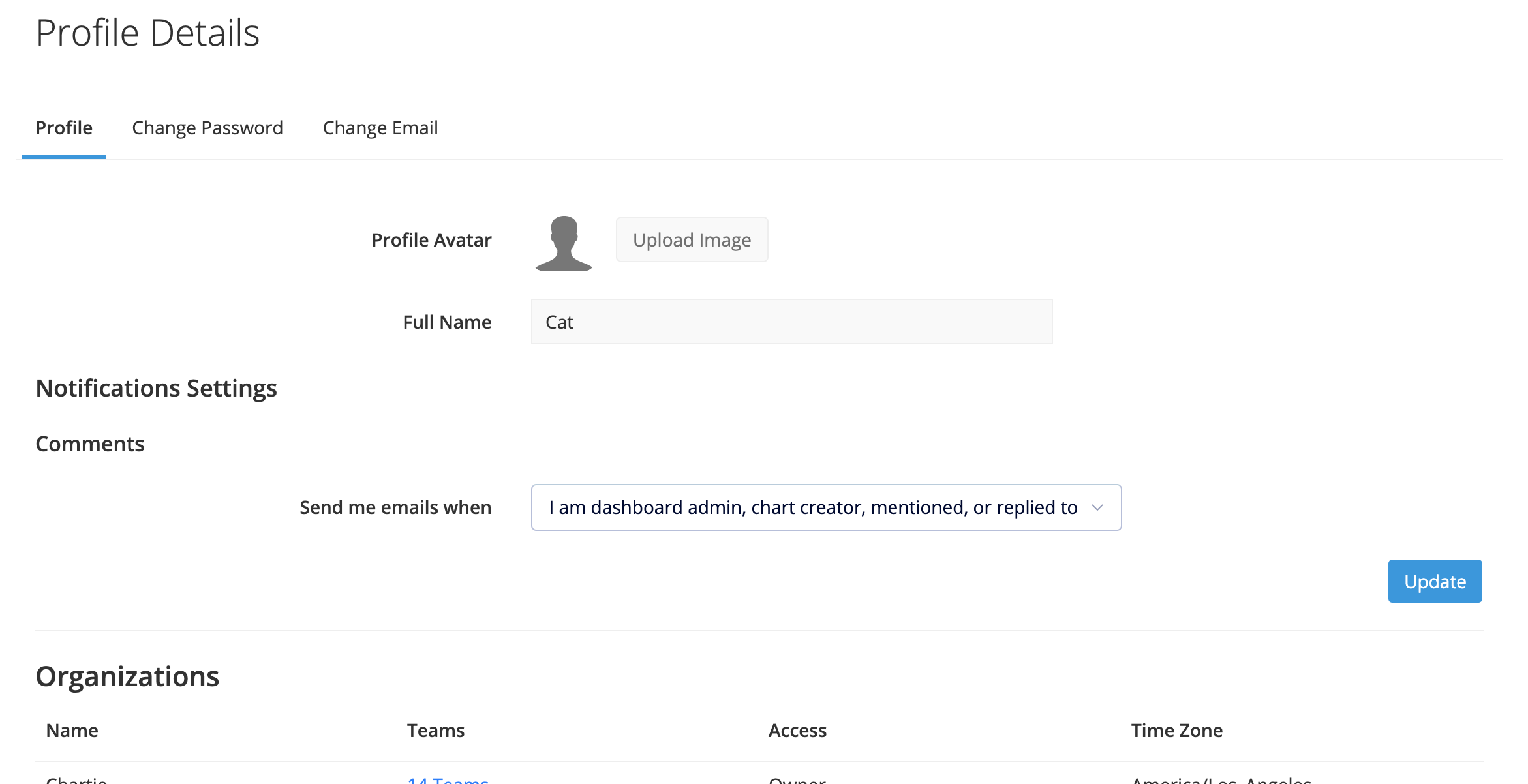 Access your profile
To access your Chartio user profile, click the user icon in the top navigation and select Profile from the dropdown menu.

Change your Password
Switch to the Change Password tab on your profile page and complete the form to change your password.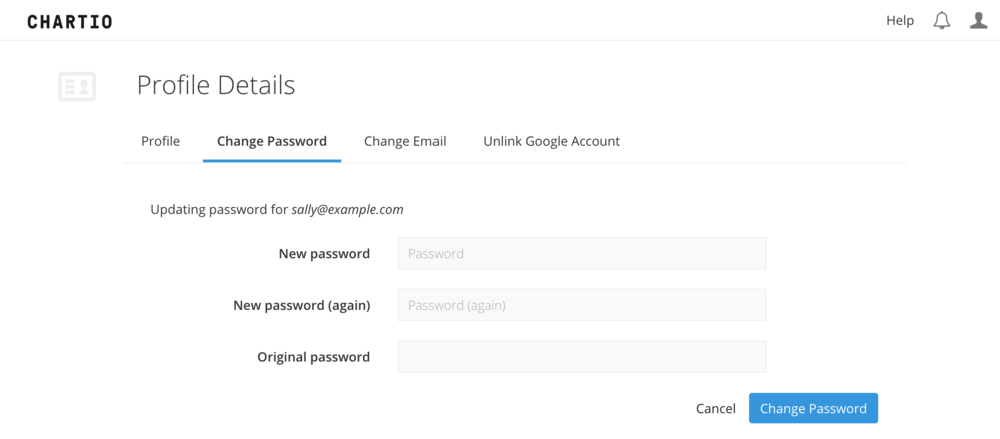 Change your email address
On your profile page, switch to the Change Email tab and complete the form to change your email address.
If you'd like to change your email address and it's linked to your Google account, you'll need to unlink it first.
If an account already exists for the new email address you'd like to use, please contact us at support@chartio.com to update your email address. If you aren't sure if an account exists, you can test resetting the password.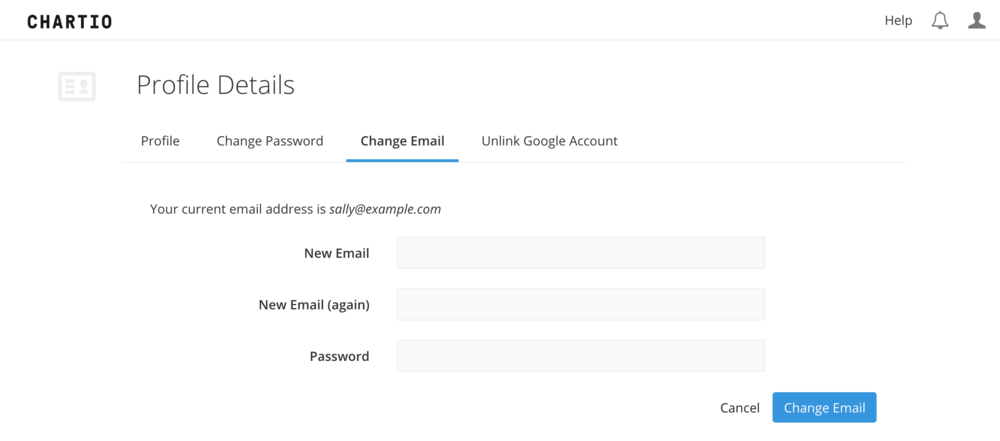 Unlink your Google Account
On your profile page, switch to the Unlink Google Account tab and click the Unlink Google Account button to complete.

Set a Display Name and Avatar
Adding a photo and name to your profile can make it easier for your teammates to identify you in Chartio.
Select your Profile from the top navigation (User icon > Profile), and you'll see a form to upload a photo and set your display name.
When you're finished updating your profile, click Update to save your changes.
If you use Google auth or Gravatar, Chartio will automatically pull your profile photo and name. You may change it at any time.