Admin
Our admin documentation covers organization-level settings, such as plan changes, billing information, login settings, as well as organization-level features. If you're on an Organization plan, you can also leverage our Admin API and additional authentication options. Owners can view and update many organization-wide settings by clicking Admin on the top navigation bar.

If you want to know more about creating Teams within your organization, where you can set permissions at a Team-level, see our Teams page.
Clicking Settings from the Admin dropdown, where you can update your Organization Name, default Time Zone, dashboard Default Settings, and Authentication methods.
Note: If you'd like to rename your organization's slug (i.e., URL after chartio.com/), please reach out to support@chartio.com with the desired new slug.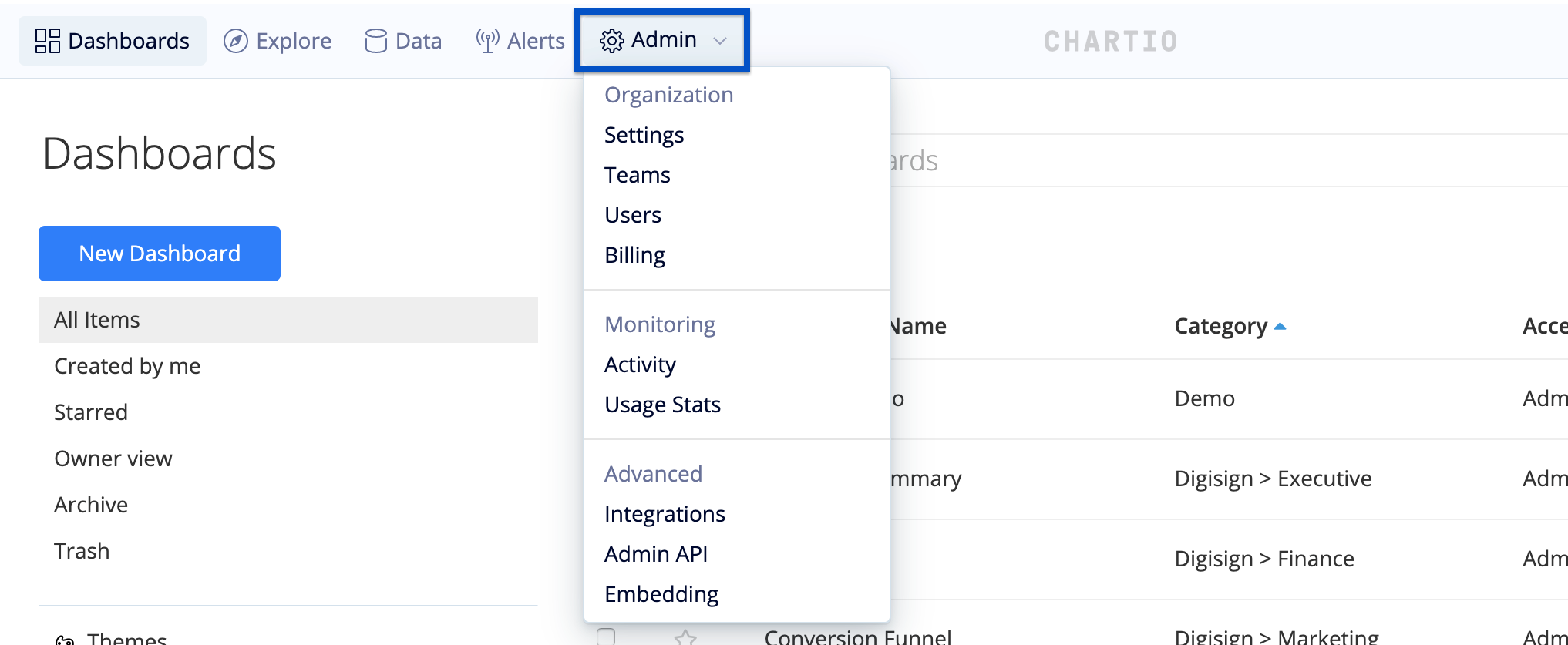 Default Settings
Default Settings is where you can set your dashboard default settings, which are automatically added to any newly created dashboards. Editable settings include: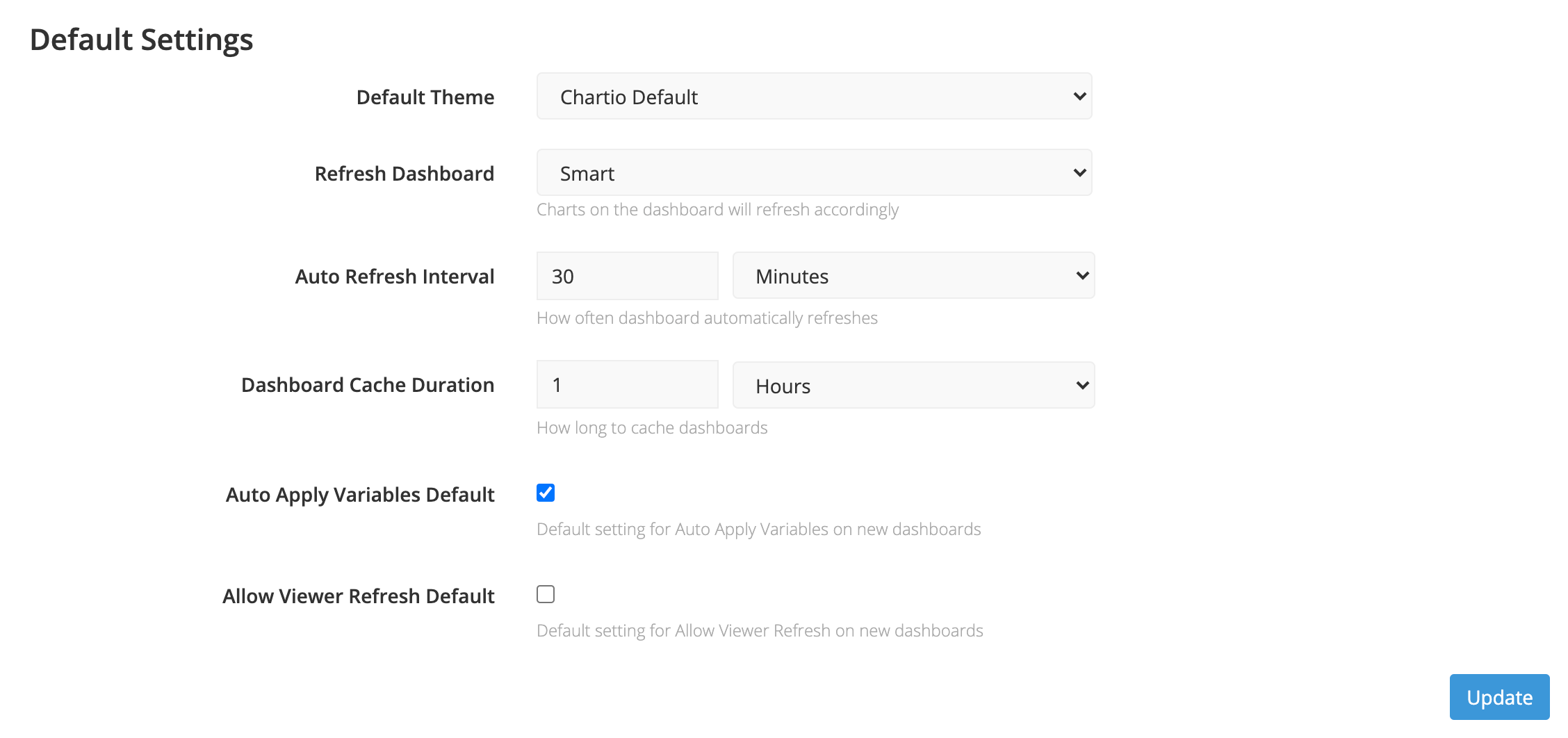 Authentication
You can allow different methods of authentication for your organization's users. Check out how to enforce login types to learn more.
Billing
To update your organization's payments and plan information, check out our Billing page.