Data Sources
Our data source documentation contains information regarding the available data source features and settings, as well as instructions for connecting a new data source.
To view information about a specific data source, check out our list of data sources you can directly connect to in Chartio.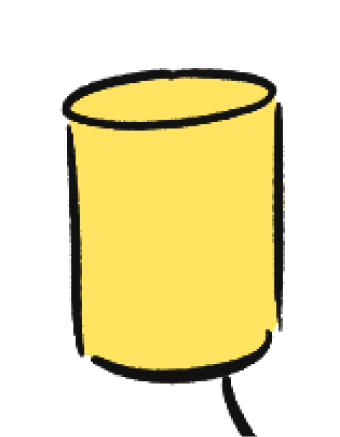 Public vs Private Data Sources
Chartio provides two methods of connecting to your database: Direct Connection and Tunnel Connection.
Direct Connection is the easiest method as it simply requires you to whitelist Chartio's IP address (52.6.1.1) and enter your connection details on the connection page.
If your database is on a private network and you do not wish to modify any firewall rules, you instead can use an SSH tunnel to make an outbound encrypted request from your network to ours.
Local Database
Chartio cannot connect directly to databases on local machines. You will need to connect your local database using an SSH tunnel connection if you wish to connect this type of database.
An SSH tunnel connection to a local database is not recommended as a long-term solution, but it may be suitable for test or trial environments.
Supported data sources
SSL Encryption
Chartio offers SSL encryption for database connections, but we do not validate SSL certificates at this time.
If you would like an additional level of security for your connection, we recommend using an SSH tunnel connection instead. This will give you full control over the connection.
Additional Data Sources
If your data is held in a cloud application, you can find more information about bringing in this type of data into Chartio in our cloud application data integration documentation.
You can also create Data Stores to be used as data sources within Chartio. Data Stores allow you to save queries that will run against your database(s) at specified intervals and the stored results will then be available as a Data Source to be used like any other in Chartio.
Another option to further customize how your data is displayed and queried when using Chartio's Interactive Mode is to utilize our Custom Schema options. You can create custom columns and tables in both standard databases and in our Data Stores.
Data stored in Chartio
In most cases, Chartio has read-only access to the data sources you connect to it. However, there are several scenarios where Chartio does store your data:
The data stored on our servers are encrypted both at rest and in transit. We take privacy and security very seriously; you can learn more about how we do it on our Security page.
While we do handle your data with care, we understand it still may be a concern, so you have the ability to remove your stored data from Chartio.
CSV uploads
When you add a CSV upload as a data source to Chartio, the file is uploaded to Chartio so the data in the file can be queried like with any database connection. Because the data now sits on Chartio servers, the CSV file can be removed from your machine and the connection will still be live.
Data Stores
The Data Store feature allows you to save query results as a new data source. Data Stores you create in Chartio are stored on Chartio servers to remove load from your database. Any Stored Tables you create are updated according to the refresh schedule you've set. Check out the extra information we have about Data Store security.
Cached query results
Query results from charts are cached and stored for the amount of time set for the cache duration of your dashboard.
You may control the cache duration from your dashboard settings. However, keep in mind that a lower cache duration means queries are sent more frequently to your database, which can slow overall performance and increase database cost.
Snapshots
Snapshots save a copy of your query results at set times in PDF and CSV format every day from the date the feature is turned on. If you disable this feature, your results are stored but no further Snapshots will be collected. Your Snapshots can be re-enabled until the dashboard is deleted, at which time, your snapshots will be permanently deleted.
Remove your data from Chartio
If you'd like to remove all your data from Chartio, you should disconnect your CSV data sources, delete your Data Stores, and delete your dashboards.
You can do this by going to the Data Source or Data Store page and finding the Disconnect button. Only users with Admin permissions to the data source or Data Store can disconnect these resources from Chartio.
Upon deleting a data source or Data Store from Chartio, all charts using those sources are also deleted from Chartio. Those charts are not restored if you re-connect those sources.