Endpoint
You will use your Amazon RDS endpoint and port number from the Instances section of your RDS Dashboard in the Host and Port fields when connecting your data source.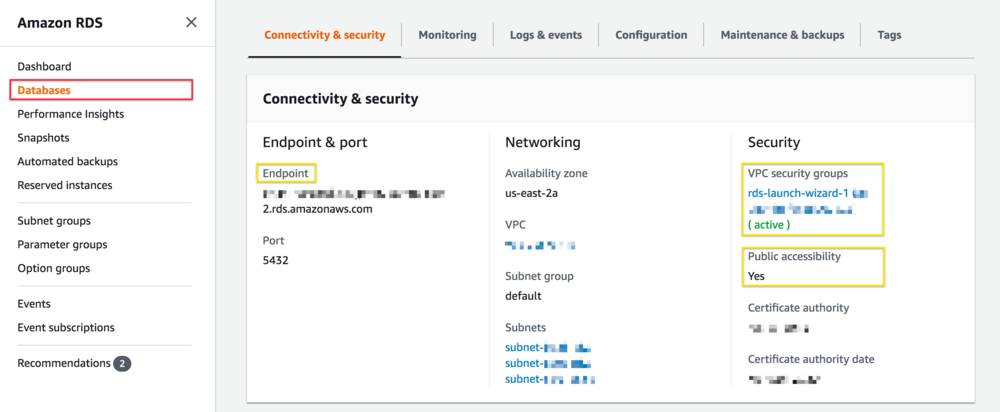 RDS Security Groups
In order for Chartio to connect to your database, your RDS security group needs to be modified in order to white-label Chartio's inbound IP address. To view your security groups, access your RDS Dashboard.
Click on the VPC security group assigned to your to DB from the console and this will bring you to the security group page where you can add a new inbound rule. A form for a CIDR will be presented. Please add the following IP address to your Security Group: 52.6.1.1/32
Connecting your data source
Adding Chartio's external IP to your Security Group will allow our server to connect to your RDS instance. However, you will still need to provide read-only credentials for authentication. Please follow the individual instructions for your database platform.
---