A Databricks connection can be made using a direct connection.
From the top navigation, select Data > + Add Data Source > Databricks.
You'll see the following form: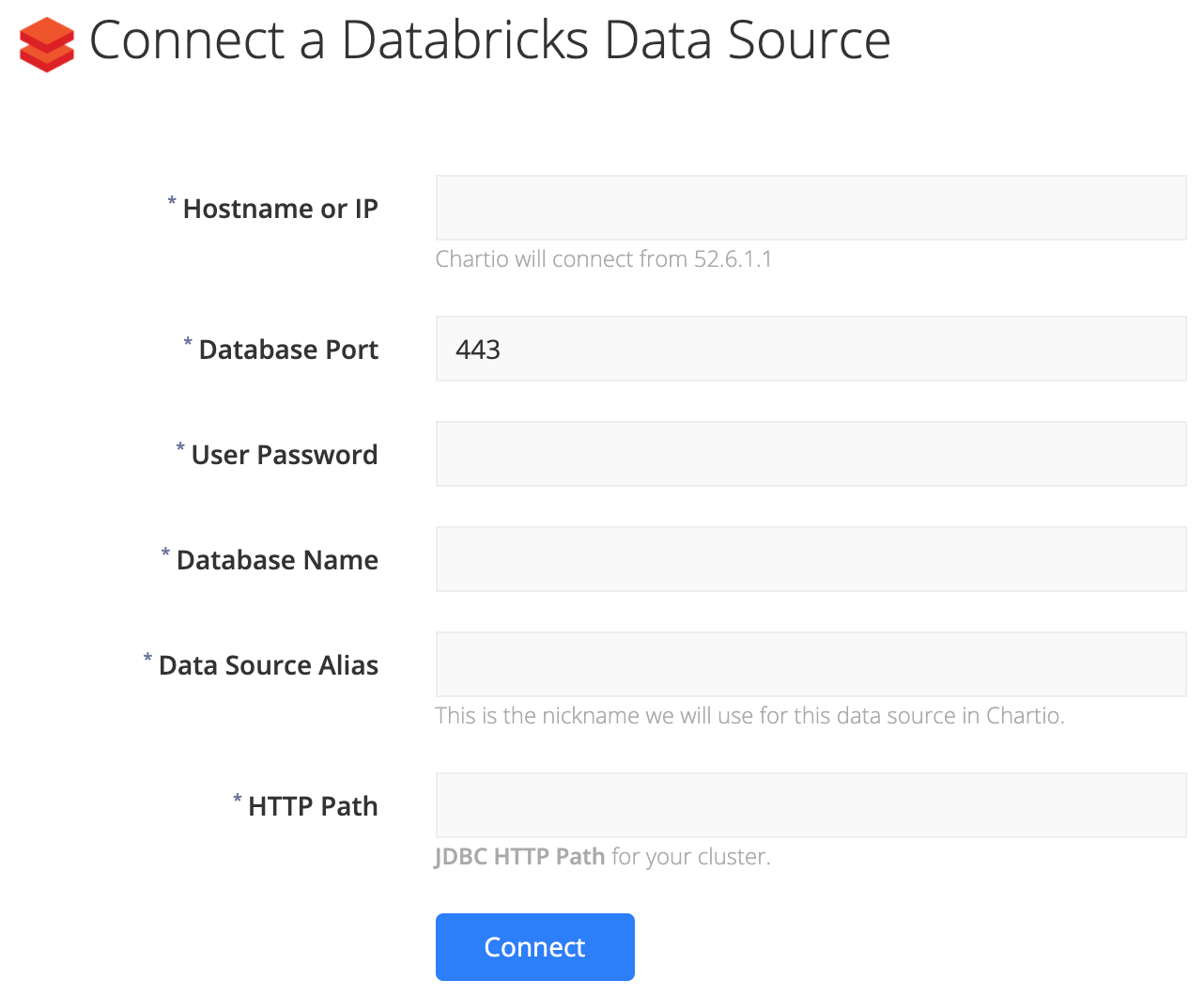 Enter your connection details and click Connect. Once the connection is established, Chartio will retrieve your schema and the data source will be ready for use.
For more information, please refer to the Databricks Documentation.