Once there's at least one filter in the Filters section, an OR button will appear below the Filter box. To add a new OR filter, click the OR button and drag your column to the new OR field.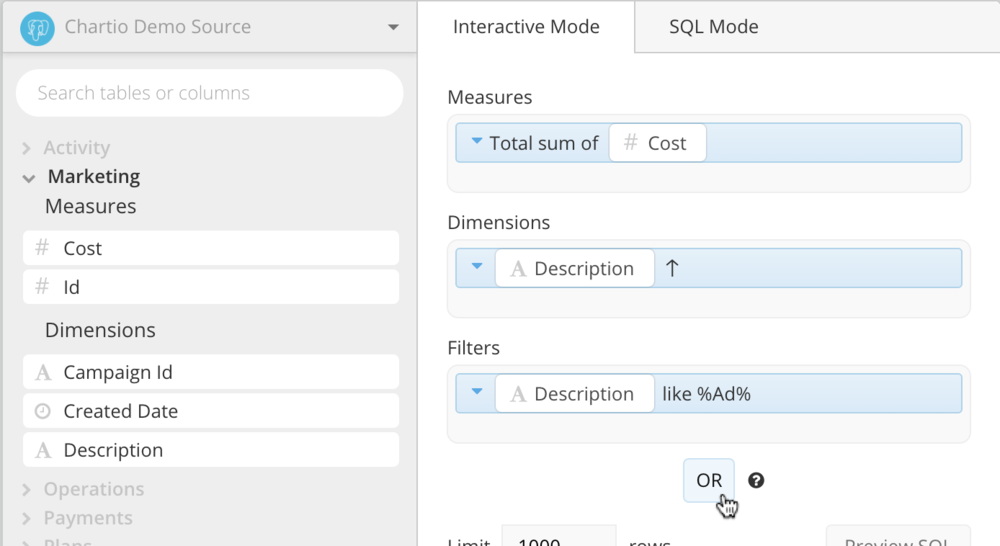 Once you drag a column to the OR filter field, another OR button will appear beneath it. You may add as many OR boxes as you need this way.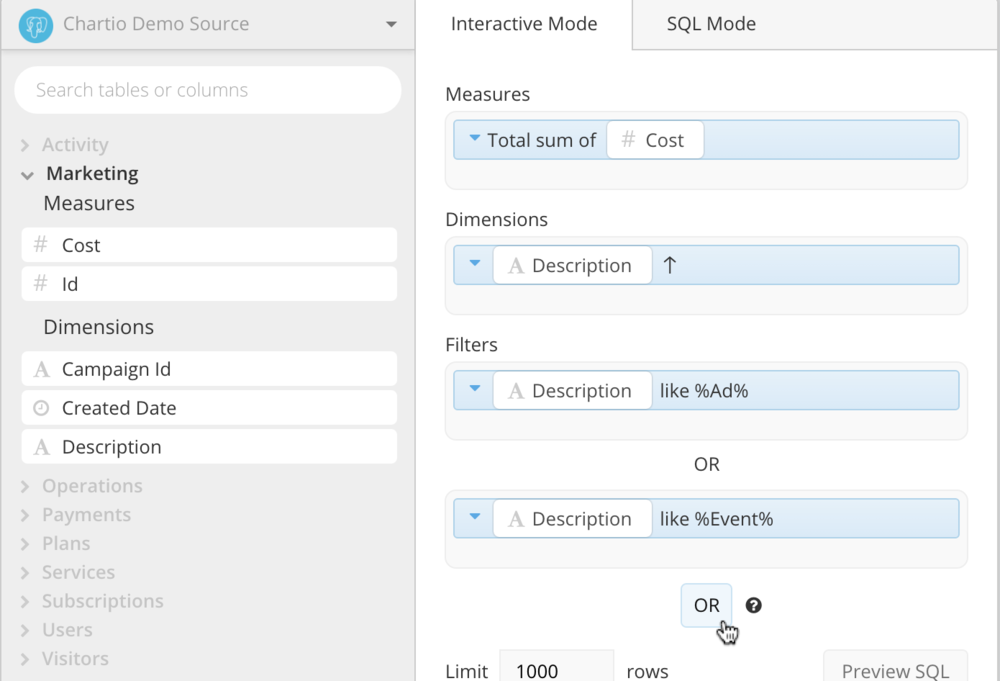 Any filters in the same field will have an AND between them.
Examples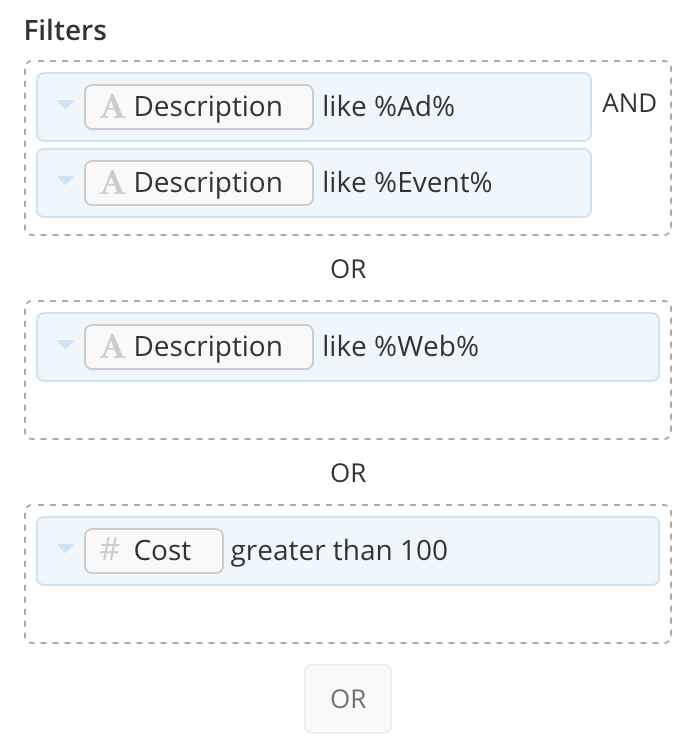 Description like '%Ad%'
AND
Description like '%Event%'

OR
OR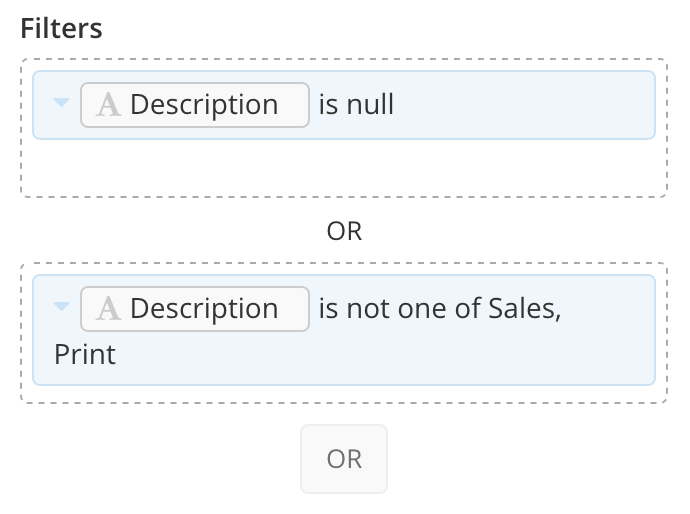 OR
Description is not one of (Sales, Print)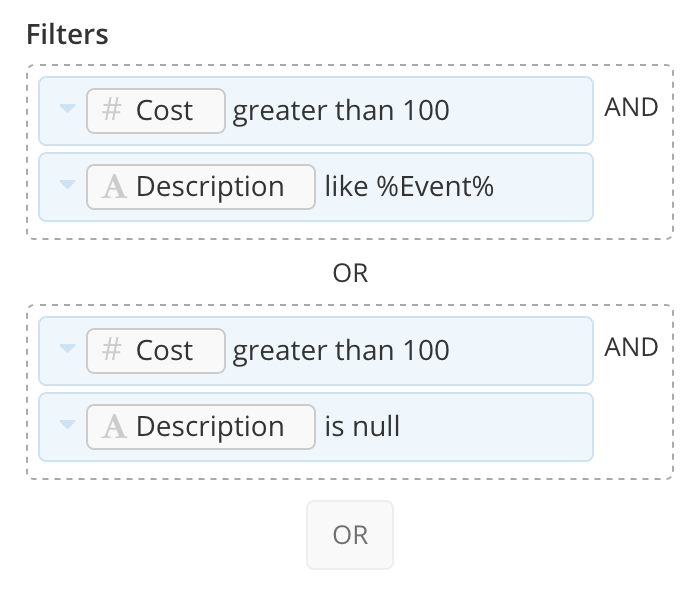 AND
Description like '%Event%'
OR
Description is null

Because each section has an OR between it, we'll need to do something a little different to get this to work: we'll add our AND filter to both OR sections.