To clone a dataset, navigate to the bottom of the chart creator above the data pipeline. Click the down arrow button next to your dataset name and select Clone from the dropdown menu.
This is an example of what it looks like after a dataset is cloned: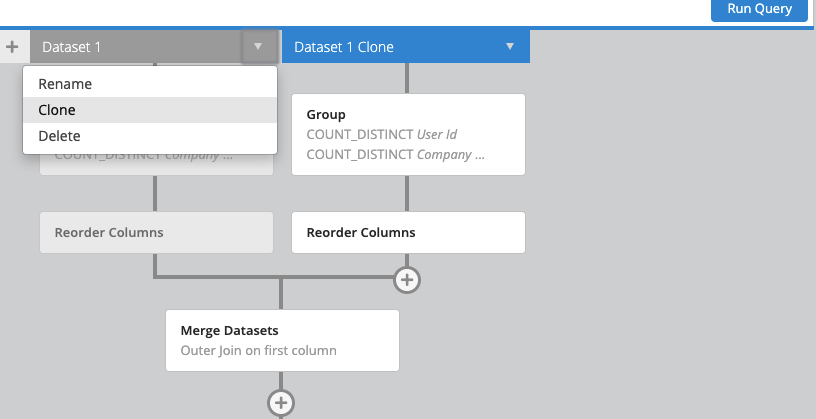 Note:
The new, cloned dataset will be named [Previous Dataset] Clone. You can rename the dataset by also clicking the arrow next to the dataset name.
Any pipeline steps associated with the original dataset will automatically be copied over to the cloned one.

If you already have multiple datasets and pipeline steps applied after the merge step, the post-merge pipeline steps won't be cloned, but will still apply to the joined datasets.