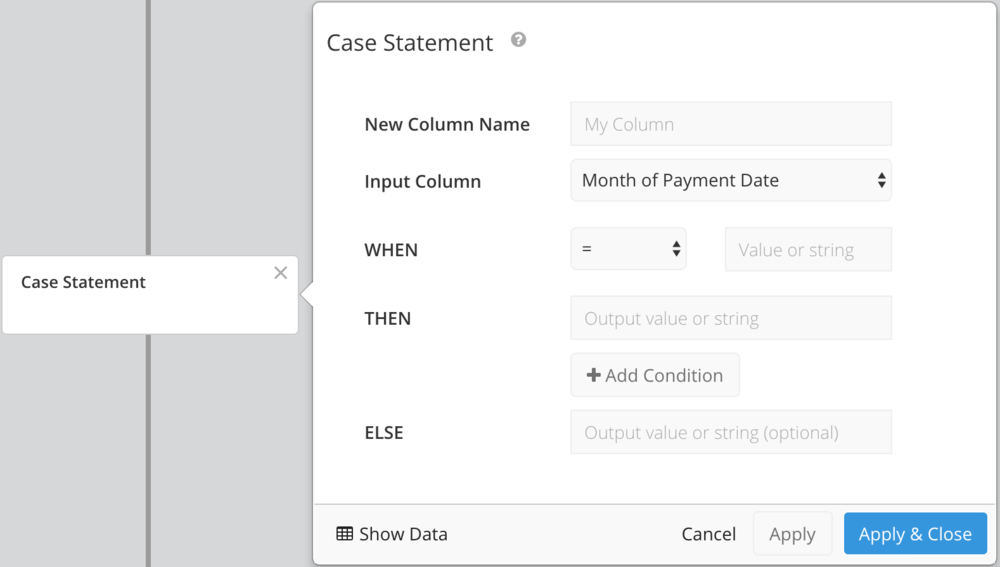 Add a column to your query results (or edit an existing column) where values are set based on certain "if… then" conditions.
Dashboard variables can be used in any part of a Case Statement pipeline step.
If you find that you use the same CASE statement across multiple charts, you may want to consider putting the generated column data into a Data Store or a custom column in your database.

To pass through column values in THEN or ELSE, select Column from the dropdown and choose your column.
Case Statement Example