The Unpivot Data Pipeline step transforms your data by grouping a row and its column headers into their own columns.
It can be useful when you have multiple single value columns that you want to use in a visualization, such as a Pie, Line, or Bar chart. For example: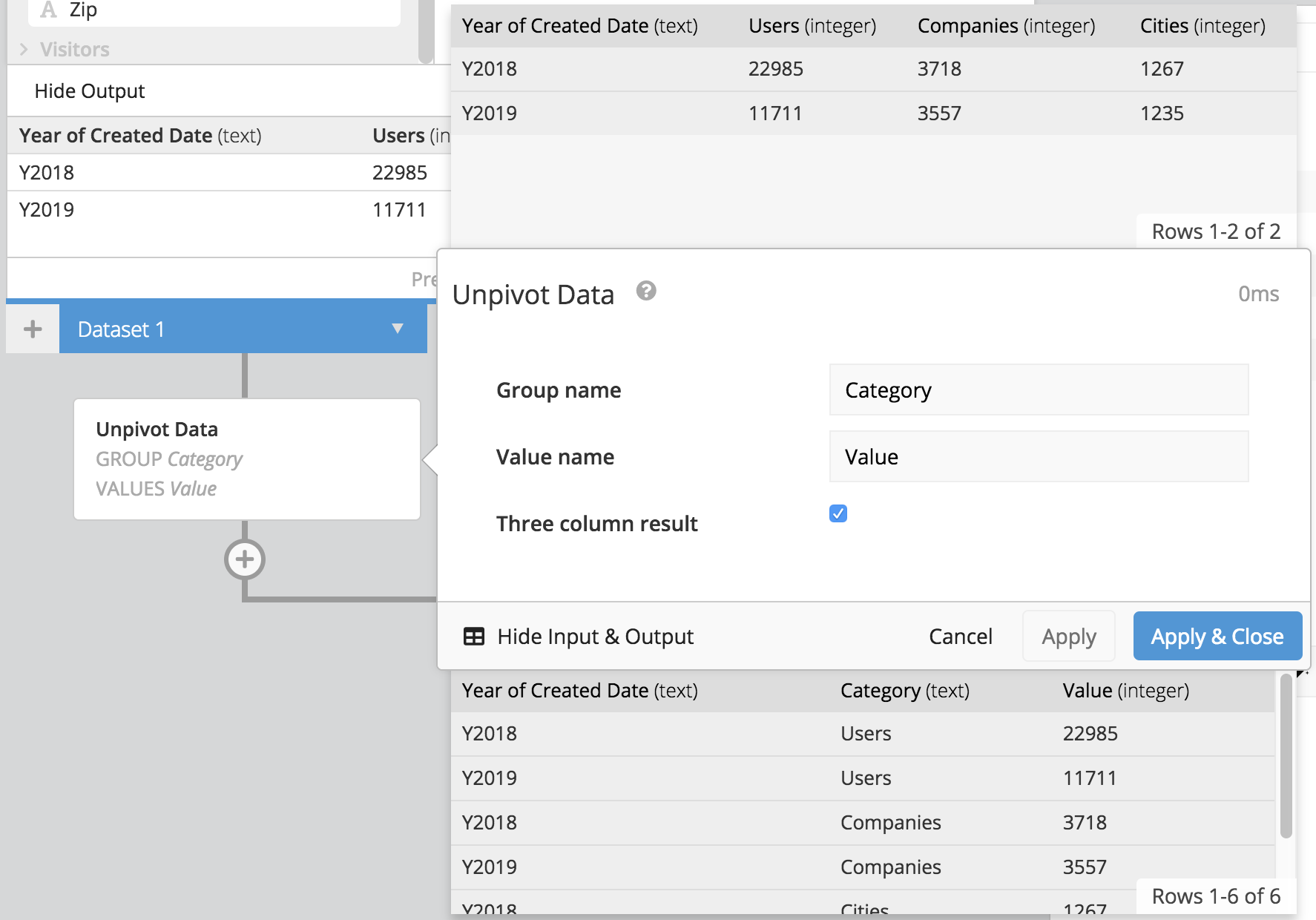 With the step applied, you can have a bar chart showing a bar for each category.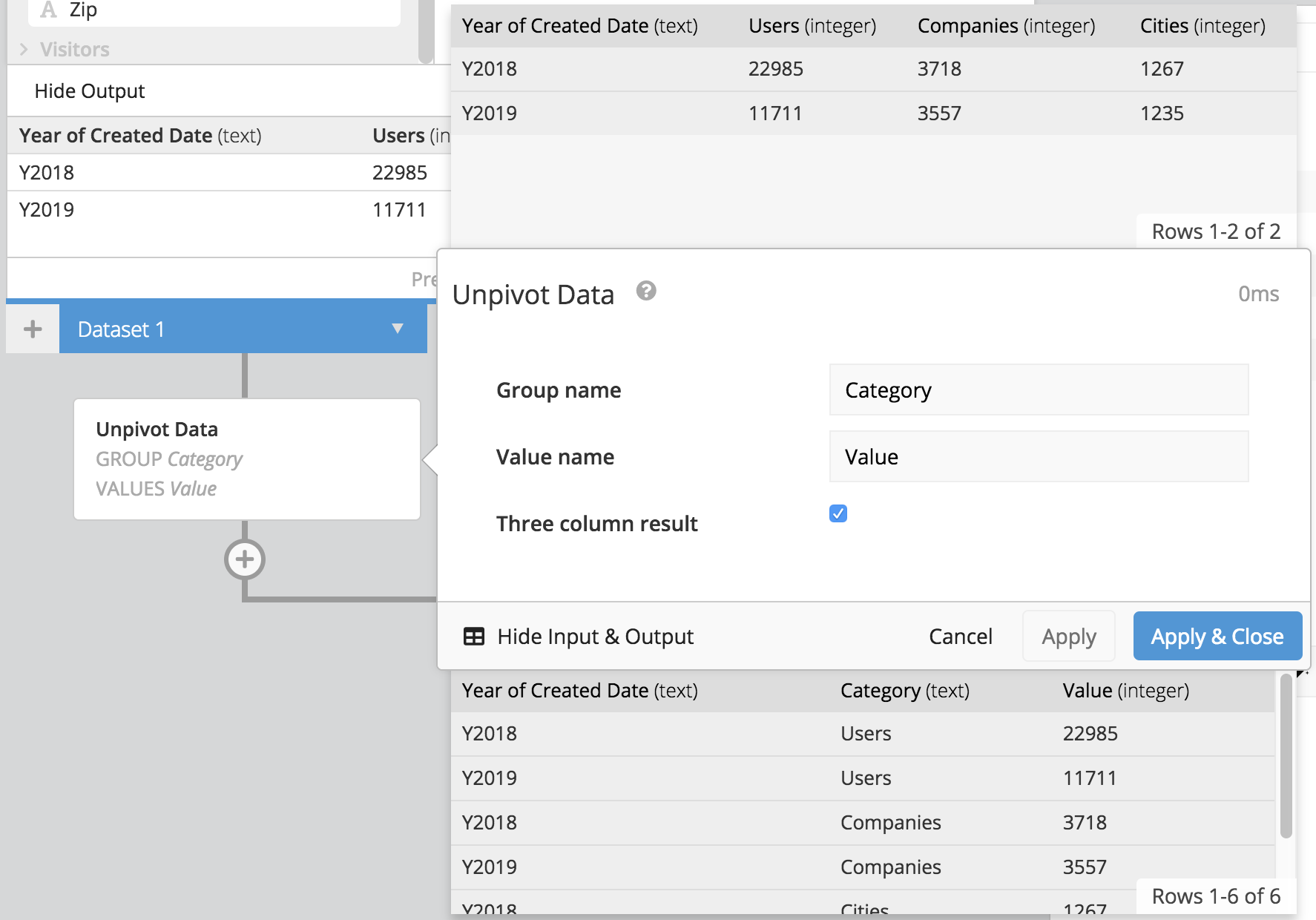 If you have more than one row of data, you will want to have the Three column result box checked.