Permissions required: Owner
---
Chartio currently supports three login types for users:
Chartio login
Google authentication
SAML (Okta, OneLogin)
To enforce a specific login type, select Settings from the top navigation. Find the Authentication section, adjust the setting as needed, and click Update to save your changes.
Disabling login methods will immediately affect logged in users, including you. Make sure you have recently logged in with one of the selected login methods before updating this for your organization.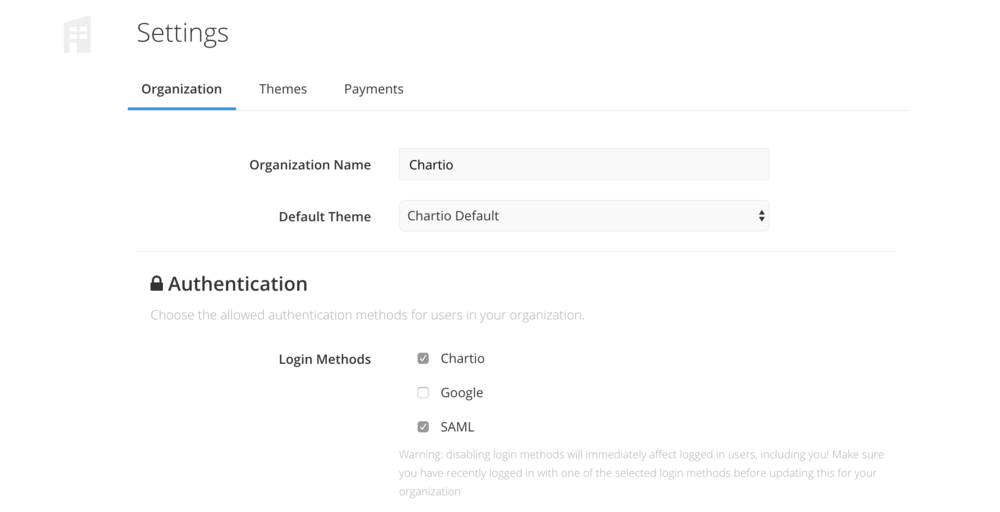 Managing user logins

If you choose to enforce Google or SAML authentication only, a user whose Google/SAML account access is revoked may not lose access to Chartio immediately. If the user is currently logged in to Chartio at the time of their removal, their session may stay active for up to 7 days.