Salesforce is one of the top CRM tools and there is a lot of data that comes with it; Chartio can be instrumental in visualizing this.
You need to connect your Salesforce data to Chartio, and an ETL tool does this by extracting the data from Salesforce. Chartio has partnered with several ETL companies to help you migrate your Salesforce data, including Stitch Data and Fivetran.
Once you pick an ETL, choose your data warehouse if you have not already. There are many options, but we recommend Panoply which is a managed Redshift instance. You could also use an all-in-one solution such as Segment who can ETL and host your warehouse. Other options include hosting your Redshift instance or using a Postgres database.
After the ETL process, connect your Redshift or Postgres database to Chartio through the Data Source tab next to the search bar on chartio.com by clicking +Add a Data Source.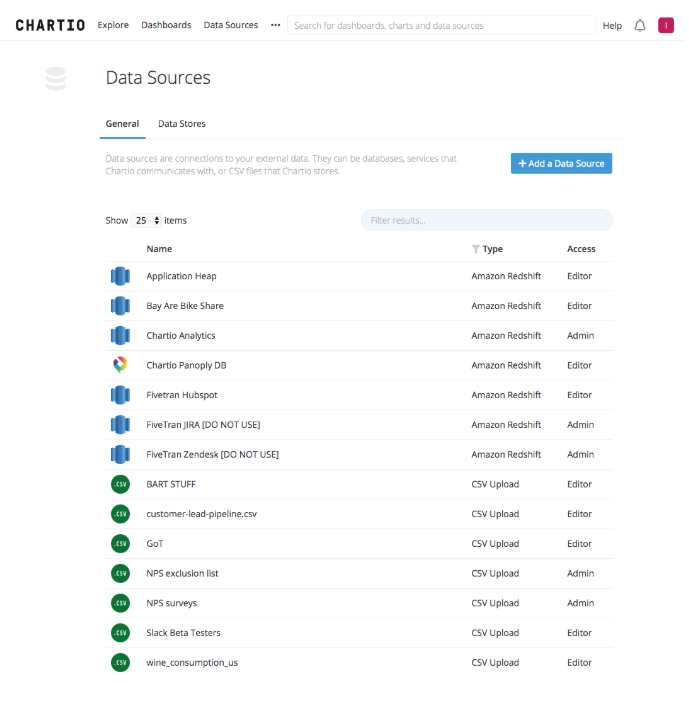 With the Salesforce dataset, we can easily visualize several metrics. Pacer charts and Funnel charts are often useful charts when looking at Salesforce data.