We have a lot of data sources listed on the Chartio website, however, how these will be added to your Chartio account differs depending on the type of connection you're looking for.
For data sources such as Amazon Redshift, PostgreSQL, MySQL, Google Analytics, Google Sheets, Snowflake, etc, we offer direct connection from Chartio. This means we will connect directly to your database or data source (either through direct connection or SSH tunnel connection).
We also have a number of data sources available that fall under one of our partner connections. These data sources include GitHub, Hadoop, Bing Ads, Mailchimp, and more listed on our site. To get your data from these sources into Chartio for analyzing and charting, you would need to use one of our ETL partners to load your data into an existing data warehouse.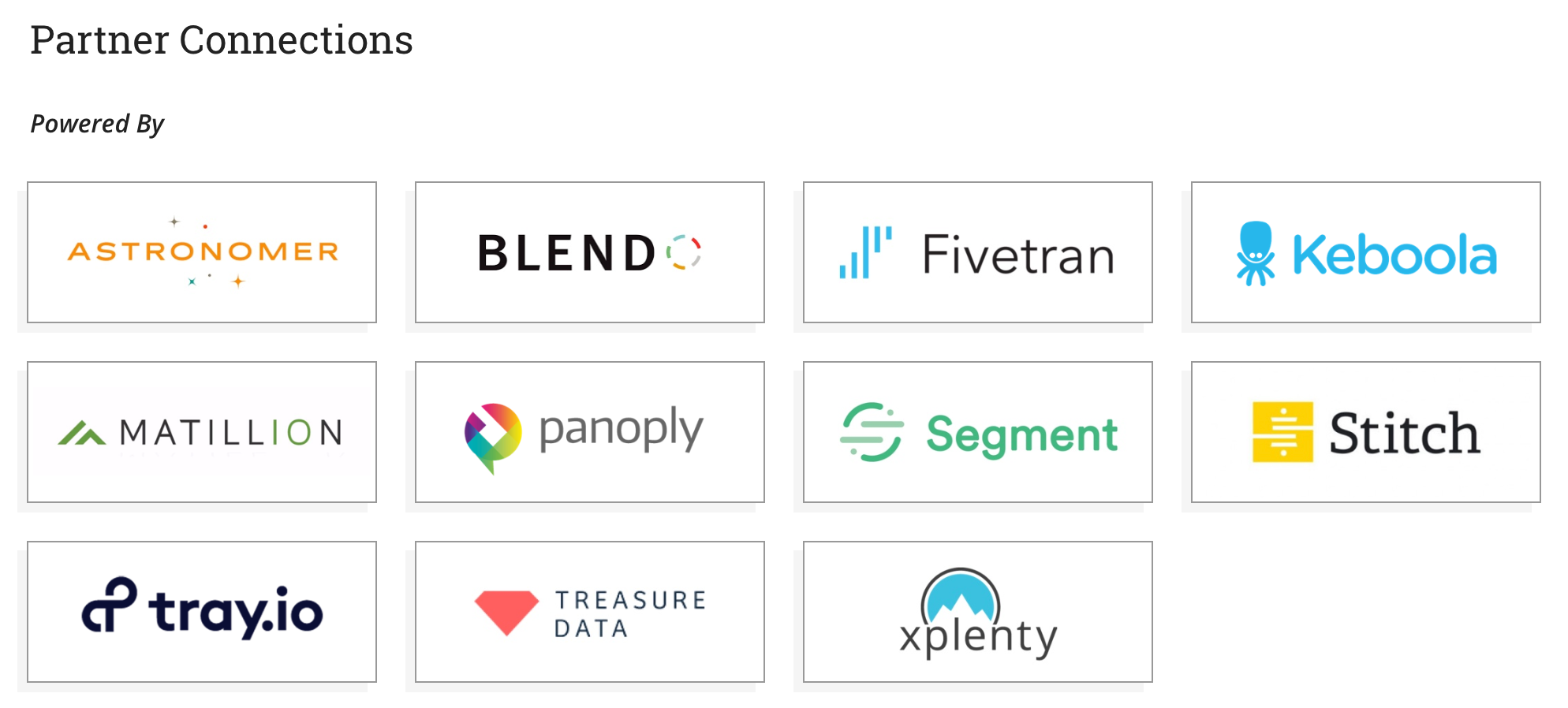 For data sources listed under our partner connections, after using one of the ETL tools to load your data into your database, you will be able to connect to and query your database from Chartio.