You can easily update your custom columns and tables from your Data Source Schema page.
Custom Table
Go to the Schema page for your datasource and click on the custom table name, this will open up a column list.
On the right hand-side, below the table name and before the column list, you'll see an "Edit" button. Click the "Edit" button and a pop-up will open with the current/editable query.
Custom Column
Edit custom columns by opening the table in your schema and clicking on the custom column alias.
Additional information regarding this column will appear below. You can make edits to the query directly in the section labelled "Query". Click "Save" once completed and these changes will be applied to your custom column.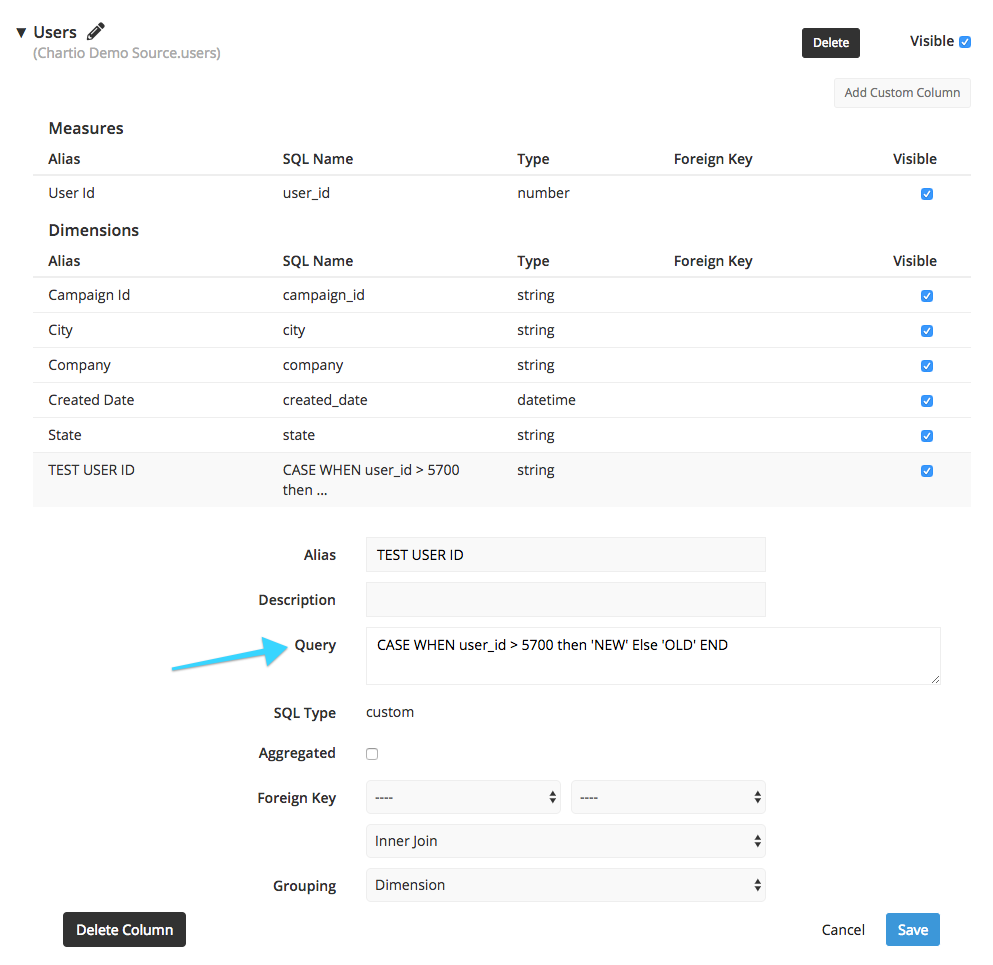 Note: When a custom table or column is edited and re-saved, queries are automatically updated for all of the charts using that custom table or column.