Analytic queries tend to take a long time to run. They typically aggregate over thousands or millions of rows and databases are rarely indexed properly for the infrequently executed queries. But at Chartio, we don't think that's a good excuse for your charts or dashboard to load slowly.
So today we're introducing a new feature: caching! Now, every time you look at your charts, the data collected for that chart will be saved in your local browser, and the next time you visit your dashboard it will show the old saved results until the new fresh results pop up.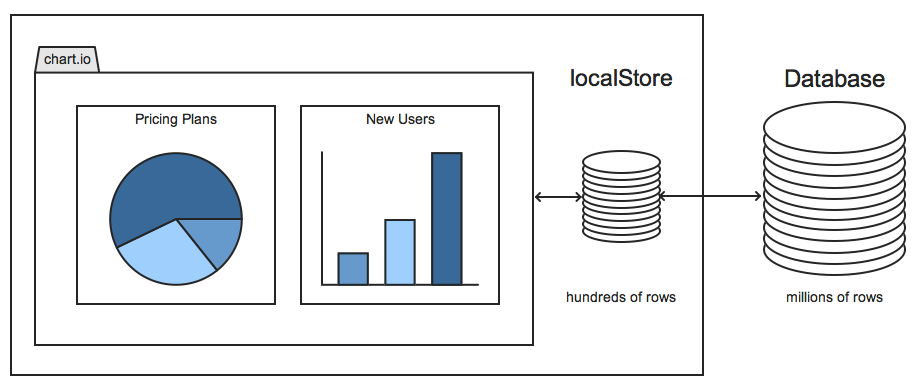 We're actually taking advantage of HTML5's local storage feature which enables web sites to store data in the user's browser. This means two really great things
Your graph data is rendered as fast as possible: It's stored on your machine, so its way faster than downloading it in a separate request.
Chartio doesn't actually hold on to any of the cached results: The aggregate datapoints used for the charts goes straight through Chartio and is only stored (cached) on your machines, not ours.
This feature results in an incredibly more responsive feel, clears up some confusion about some charts not loading on time, and allows us to deal comfortably with major queries that may take minutes to run. I hope you enjoy.