The engineering team is happy to announce that you can now create your own custom dashboard themes. Dashboard themes were added earlier this year, because we wanted to provide you with more control over the look and feel of your dashboards. In an effort to continue giving you control, we have added a theme editor so you can create a theme that suits your company colors or simply your personal preferences.
To create a custom theme, navigate to the new Themes settings page. Here, you will see the default themes that are available for use, and you can click the New Theme button to be taken to the theme editor.

Inside the theme editor, select your preferred background, text, and table colors. Add any additional colors to the theme to be used in your charts. Finally, click Create Theme to save and try out your new colors on your favorite dashboard! You can still choose specific colors on a per-chart basis for any special cases you may have.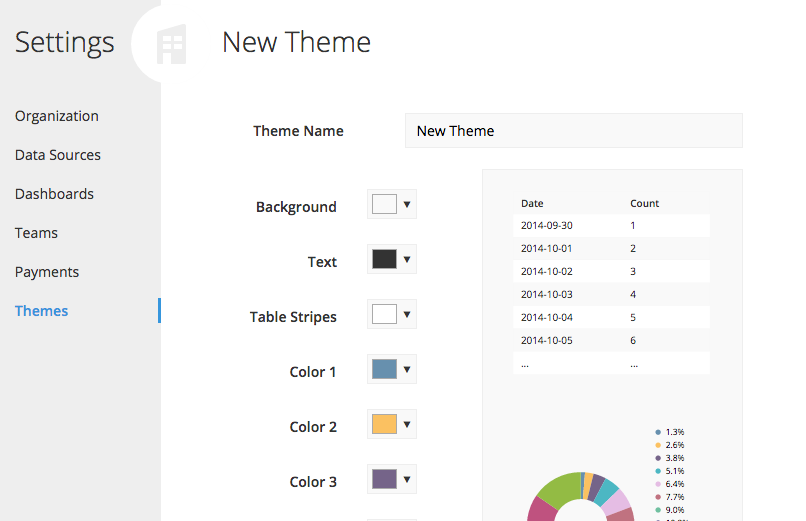 For more on dashboard themes, be sure to check out the documentation page.