We recently made a few updates to global filters, now providing the capability for dashboards with global filters to be shared, downloaded in PDF format and exported.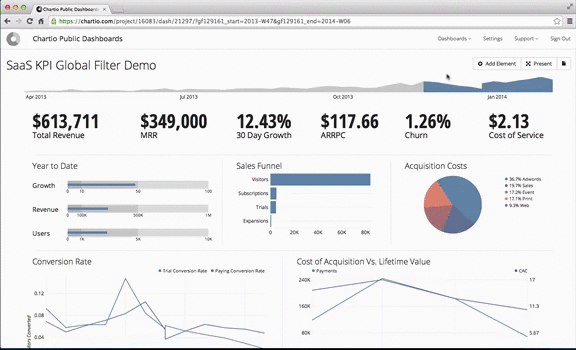 Dashboard Sharing
Now when you change global filter settings inside a dashboard, the URL adjusts to reflect said change. This allows you to share and bookmark URLs to dashboards with specific global filter settings. When sharing this URL with other team members they too can see the dashboard with the global filter changes. This capability is available on single or multiple global filters of any type.   
Take for example in our SaaS KPI dashboard, if we want to only look at data from October 2013 - December 2013, we can simply share the url of this dashboard with team members.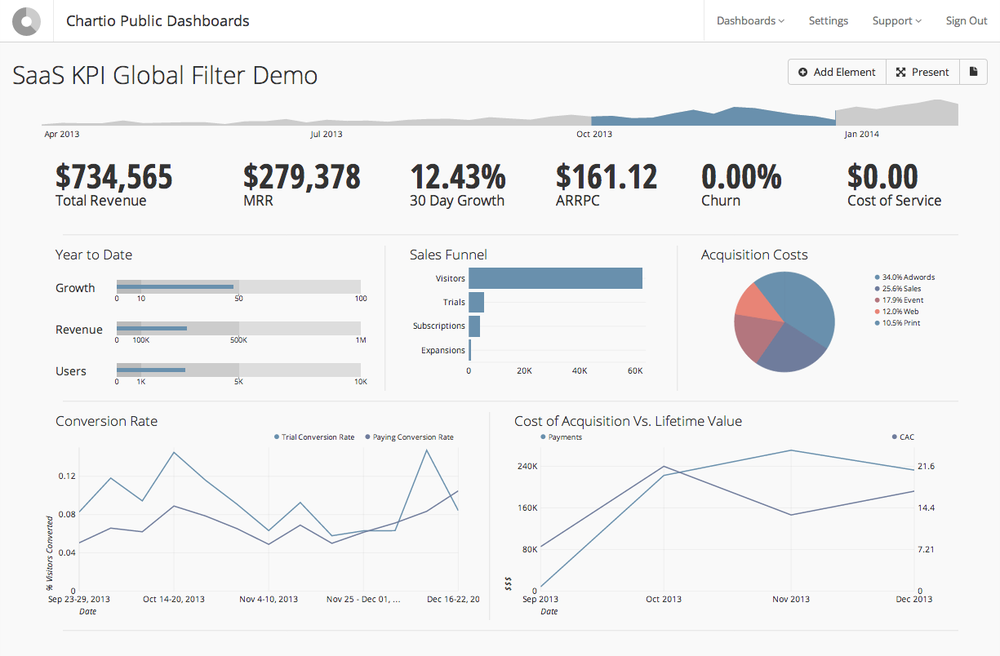 ##PDF Downloads
If you need to download a PDF of the dashboard,  the global filter settings will be reflected in the export, making it easy to share with team members, clients, etc.  For more information on how to download a pdf of your dashboard, check out the documentation.
So again, if we return to our example of filtering data from October 2013 - December 2013, you can see this reflected in PDF format below.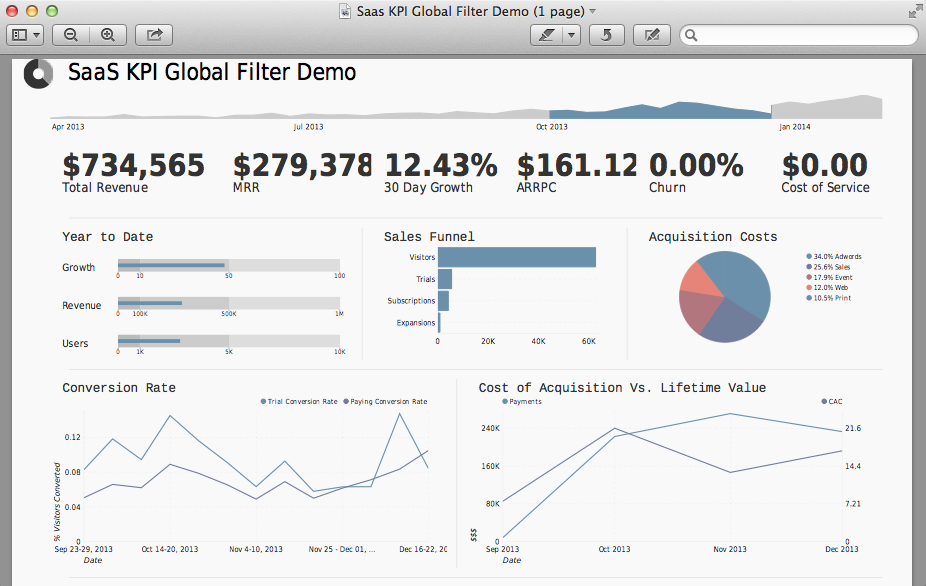 Chart and Dashboard Exports
Lastly, along with this change comes a much-requested feature: now chart and dashboard exports match the global filter settings at the time of the export.  For more information on exporting charts from the dashboard, check out our documentation.
For example, here is an export of the Conversion Rate chart from the above example: