By default, dashboards automatically refresh their charts on a regular basis. You can adjust this refresh rate or turn it off entirely via your dashboard settings.
Refresh options
Note: Whether or not you get fresh data when your dashboard refreshes is also dependent on your dashboard cache duration.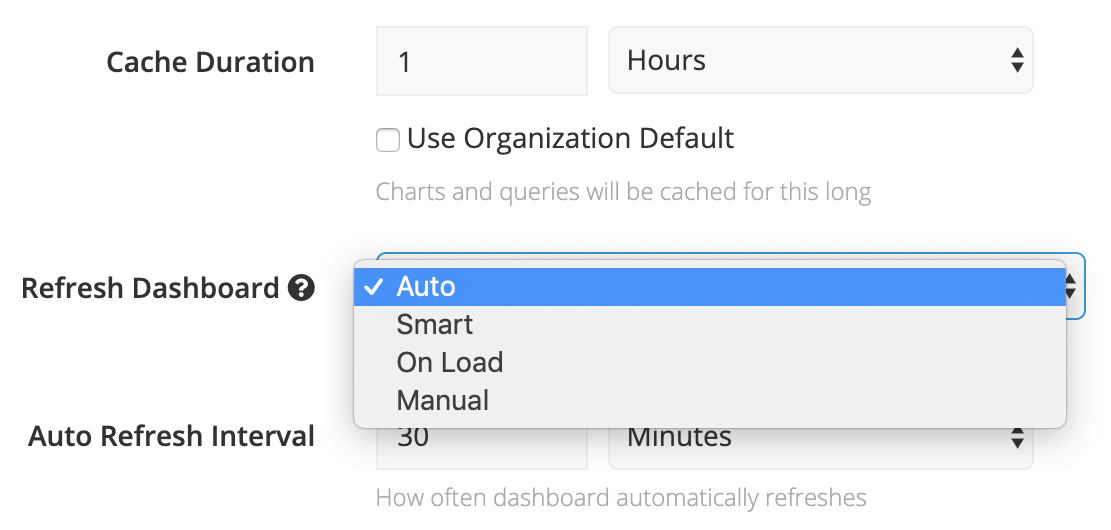 Auto
While your Dashboard is open, your charts will automatically refresh at the Refresh Interval you set.
Smart
Smart Refresh is the same as Auto (charts automatically refresh at a set interval), except new queries will not be triggered if the dashboard is in an inactive (not currently in view) browser tab.
On Load
Your charts will load with fresh data when the Dashboard is first opened, and will not refresh again unless manually refreshed.
Manual
Your charts will not refresh unless manually refreshed.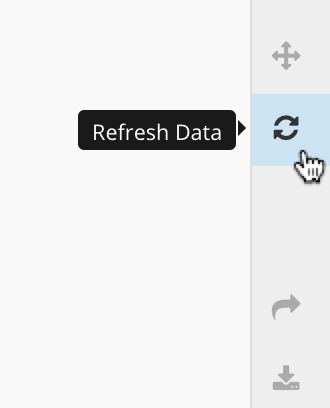 Manually refreshing data
Note: Manually refreshing chart data overrides your dashboard's cache duration.
To manually refresh all the charts on your Dashboard, click Refresh Data from the dashboard sidebar. This button will send new queries if the cached chart data is more than 2 minutes old.
To manually refresh a chart's data, click the menu icon in the upper-right corner of the chart and choose Refresh Chart Data from the dropdown menu.