Chartio lets you select a theme for your dashboard, which applies a unified color scheme to all of your charts. You can choose from one of our default themes, or create your own custom theme.
Select a theme
From your dashboard, click the Settings icon in the sidebar.
Find the Theme section and select a theme from the dropdown menu. When finished, click Update Dashboard to save your changes.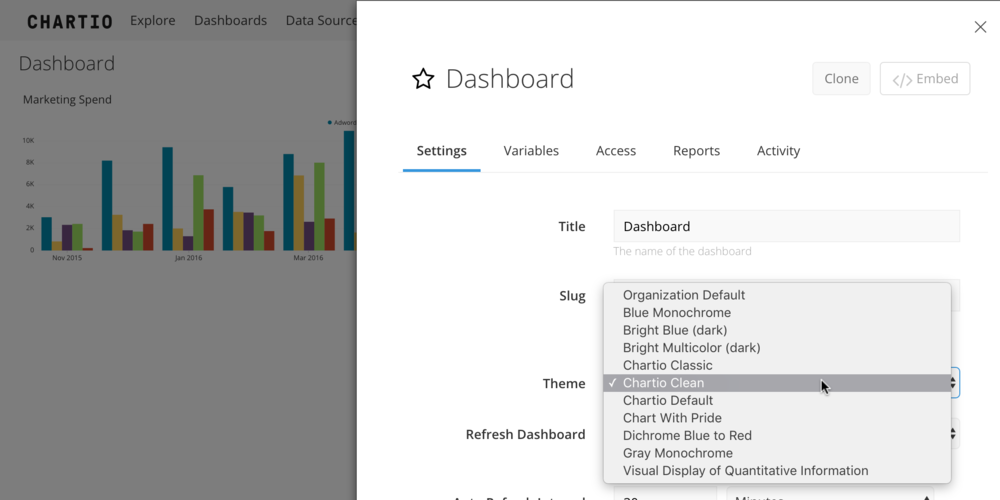 Create a custom theme
From the top navigation, select … > Settings.

Switch to the Themes tab, and click New Theme.
Name your theme, and select your colors. The chart and table preview on the right side will update to give you a preview of your theme. If you'd like, you may add a logo to your theme as well. It will be displayed next to the dashboard title, as shown in the preview.
When finished, click Create.

Set a default theme
Permissions required: Owner
In the top navigation, select … , then select Settings. Change the theme in the Default theme dropdown, and click Update to save. All dashboards will use the selected theme unless the theme is manually changed in the dashboard's settings.