Adding new users to your Chartio account
Teams
You can invite a new user to join your Chartio account several different ways:
You can add their email address to the team(s) to which you would like them to belong. You must be on the Owners team for your account to add additional users.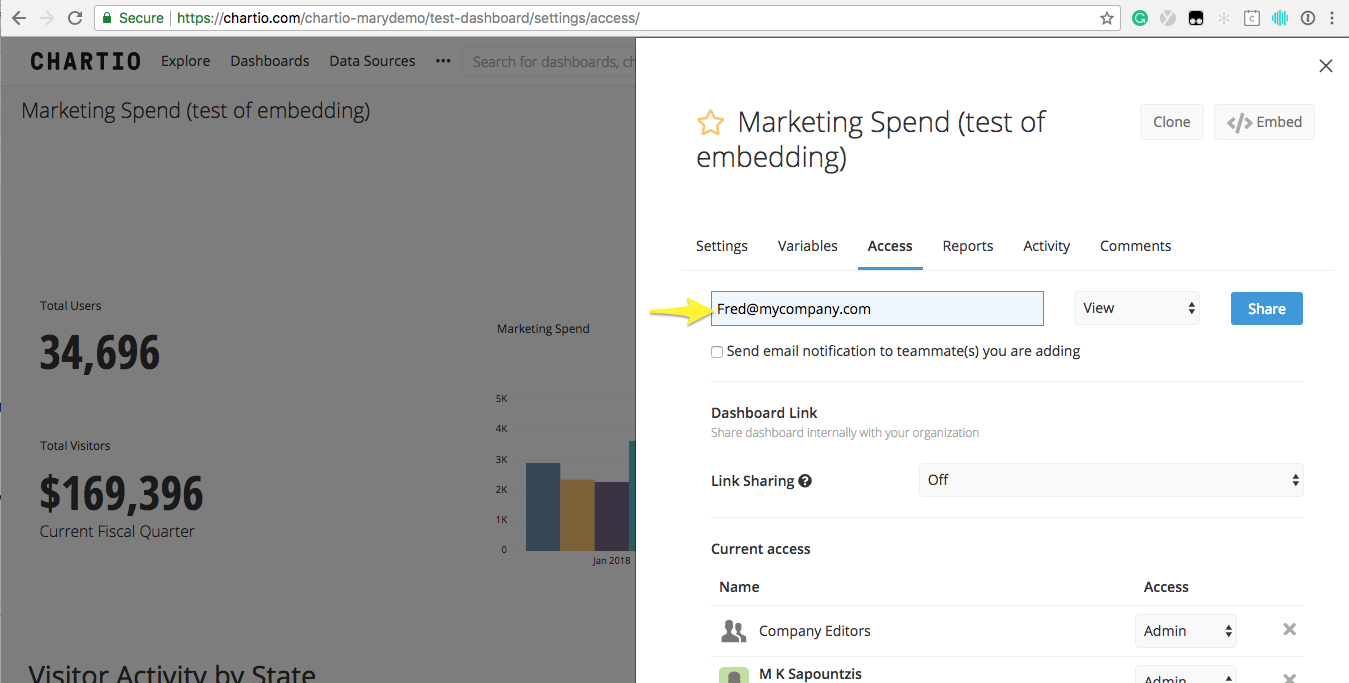 Any Chartio Editor or Owner can invite new users to view or edit a dashboard from the dashboard settings page. If the new user is not currently a member of your Chartio team, the Owners of your Chartio account will receive an email prompting approval of your new user for the Chartio account. Your new user will be added to the team "Added from Dashboard" until properly reassigned by a Chartio account Owner.
If your new user causes you to exceed the number of licenses on your Chartio subscription, the user will be added to your account and you will be prompted to contact your Customer Success Manager or accounts@chartio.com for options to modify your Chartio subscription.