Use a range input to filter a chart
Variables
Chartio has a Date Slider that can dynamically filter charts by date. It also has a Range Input which can help you filter your charts by a numeric range.
This chart shows meteorite hits across the world (data courtesy of NASA):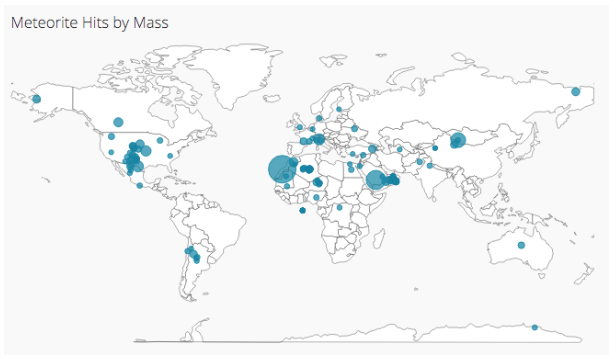 There is a large range in the mass of the meteorites, ranging from 0.1 grams to 3,000,000 grams. You can filter out some of them using a range input. Add a Range Input from the dashboard sidebar: click Add Control and then choose Range Input.
Then in the chart, create a filter.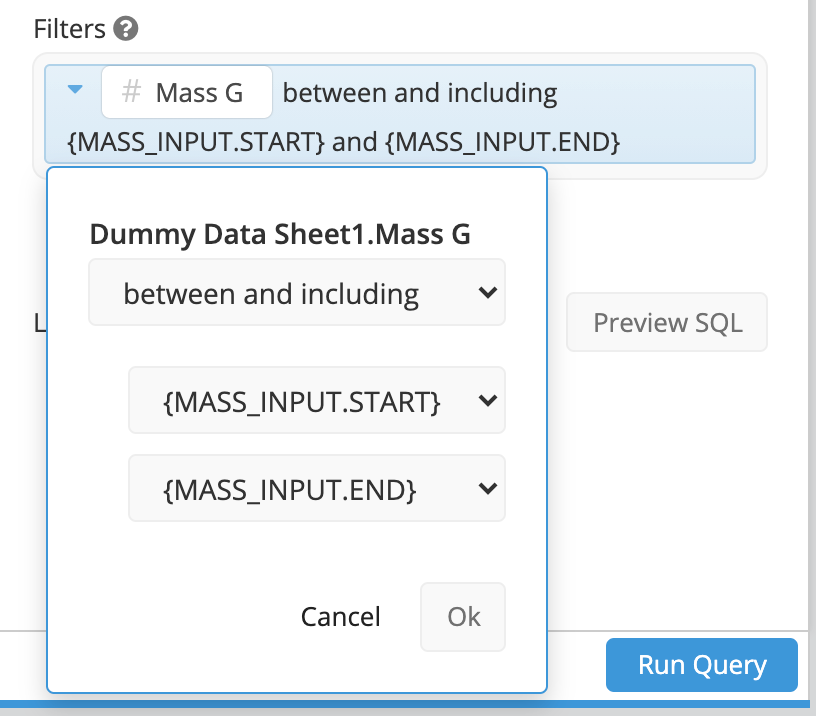 The chart now dynamically filters.