A great way to make important dashboards easy to access is to create a reference dashboard, a table of contents, in a sense.
After creating a new dashboard, click Add Link in the sidebar and copy and paste the URL of a dashboard and name the link to display on the dashboard. Repeat this process for as many dashboard links as you would like. Note: To grab the URL of a dashboard, click Share Dashboard in the sidebar. Change the settings of Link Sharing so that a Link appears underneath.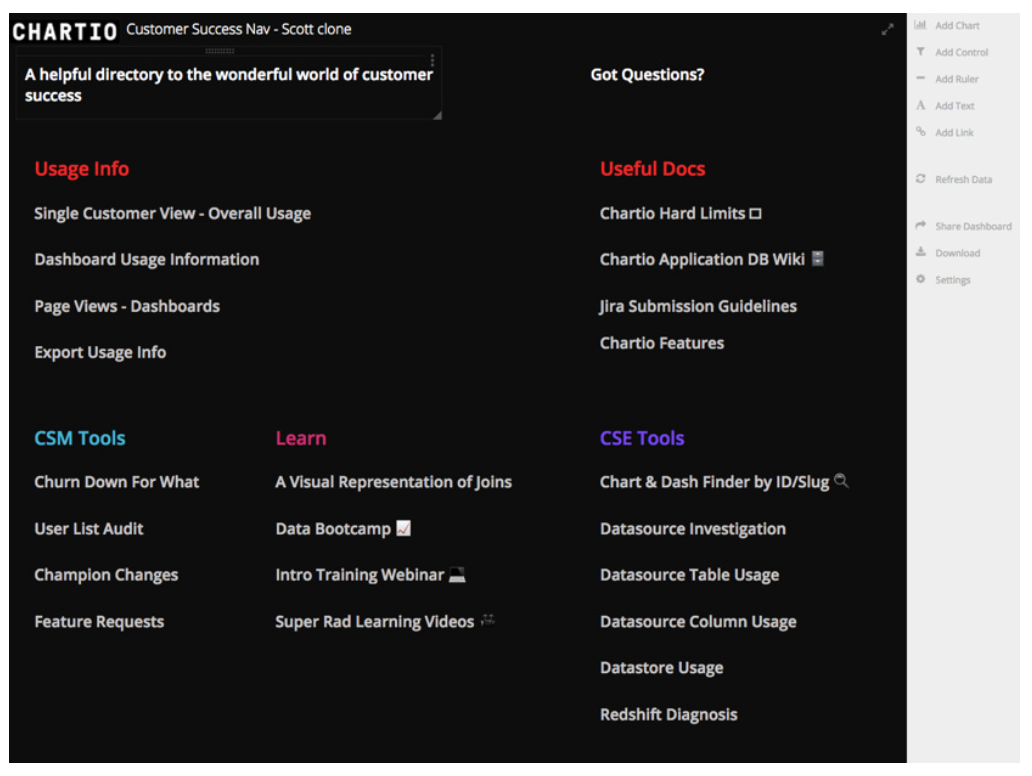 Hovering over the text reveals the hyperlink which opens the linked dashboard.