Getting the most out of a pre-built dashboard
Dashboards
Although much of Chartio's power comes from building your own charts and dashboards, there are still powerful ways to work with dashboards that someone else created, especially when starting with Chartio.
Take full advantage of filters and date sliders
Many dashboards have filters built in. Use a date slider or filter to get a more granular view of the data. This allows you to compare weeks, specific products, etc.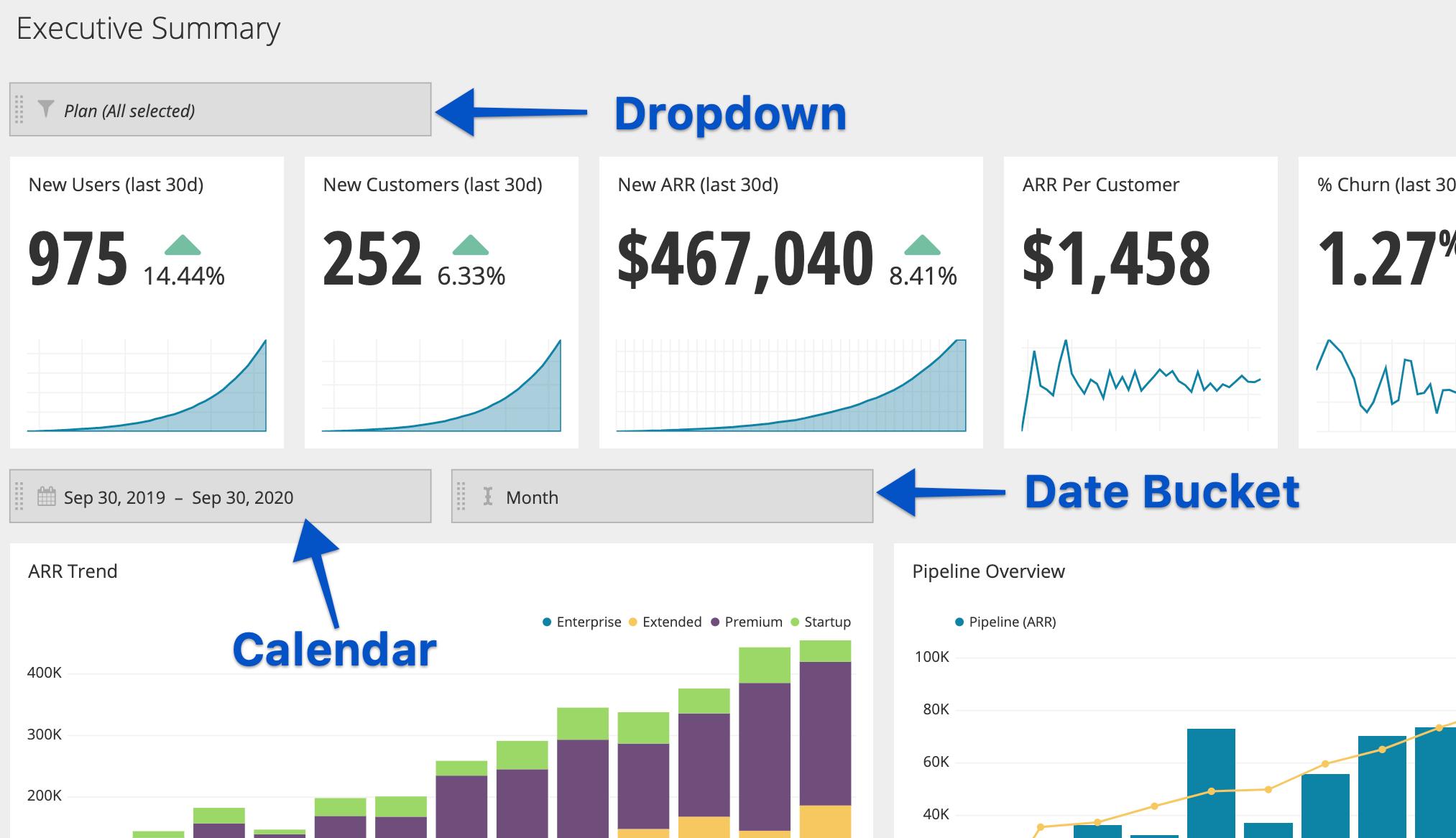 Clicking on the rectangles above the chart will open options that change the charts on the dashboard accordingly.
Go deeper into a chart
You can see the data behind the charts. Hover over the chart and click the ellipsis in the top right corner and then choose Edit Chart Data. You can now see how the chart was built but make sure not to change anything if you don't have permission.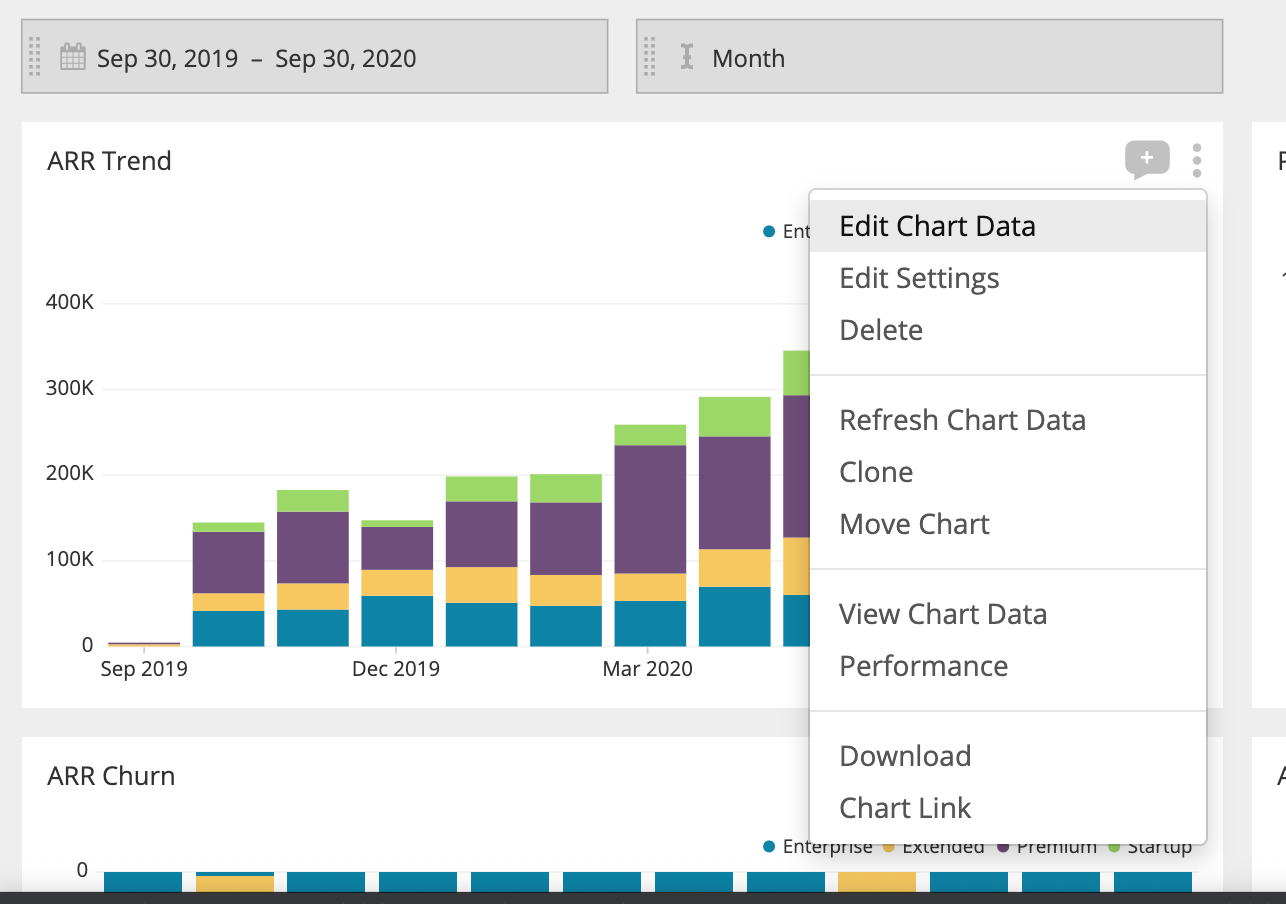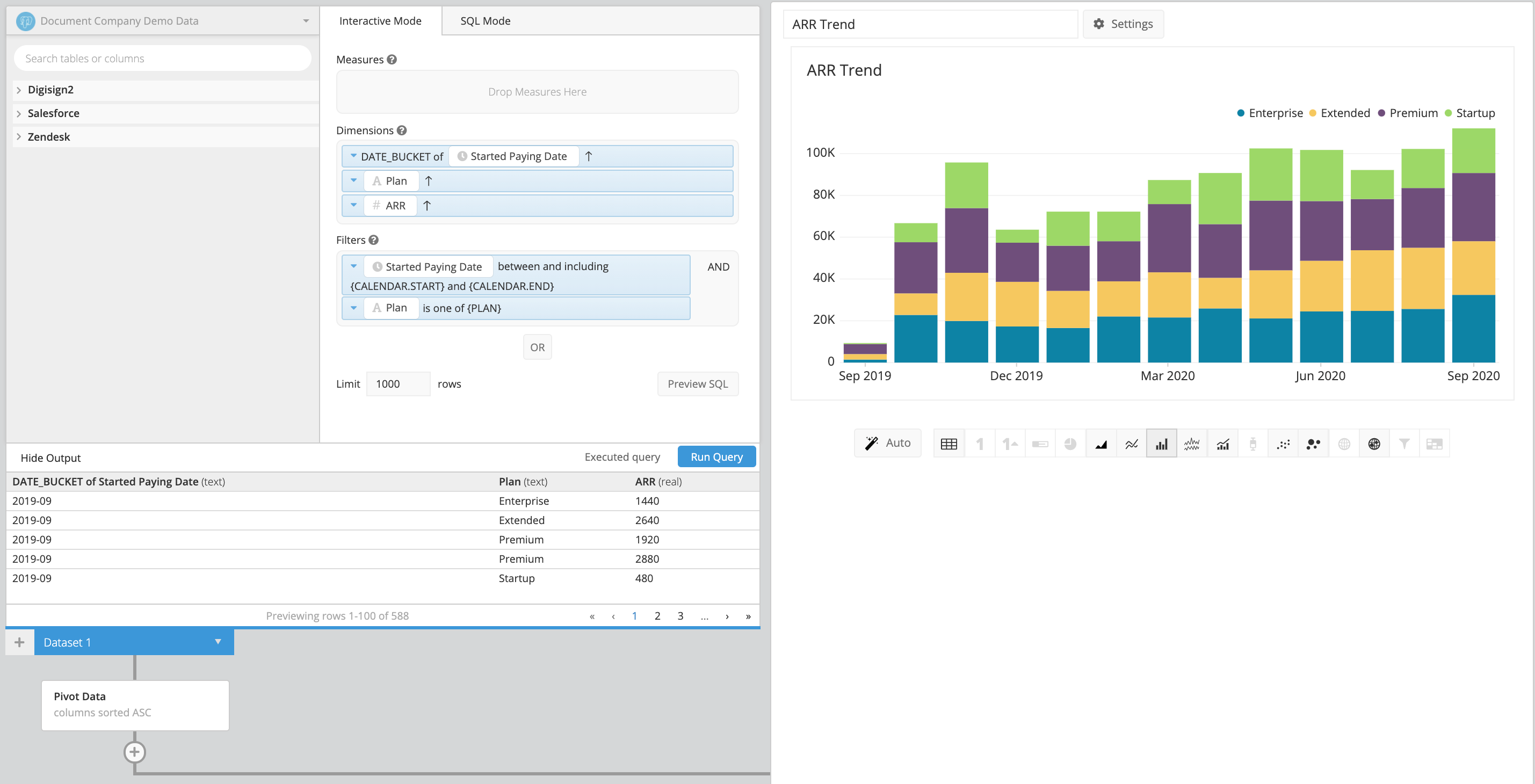 Clone a dashboard
If you want to be able to edit a dashboard without fear affecting anyone's dashboard, clone it. In the sidebar of the dashboard, click Settings and then Clone in the top right corner.
Share and collaborate
In order to share the dashboard and collaborate, click Share Dashboard from the dashboard sidebar.