Pipeline view
There may be an instance where you are in Advanced Mode and the Pipeline steps appear to be "broken" due to the nodes being disconnected and disjointed.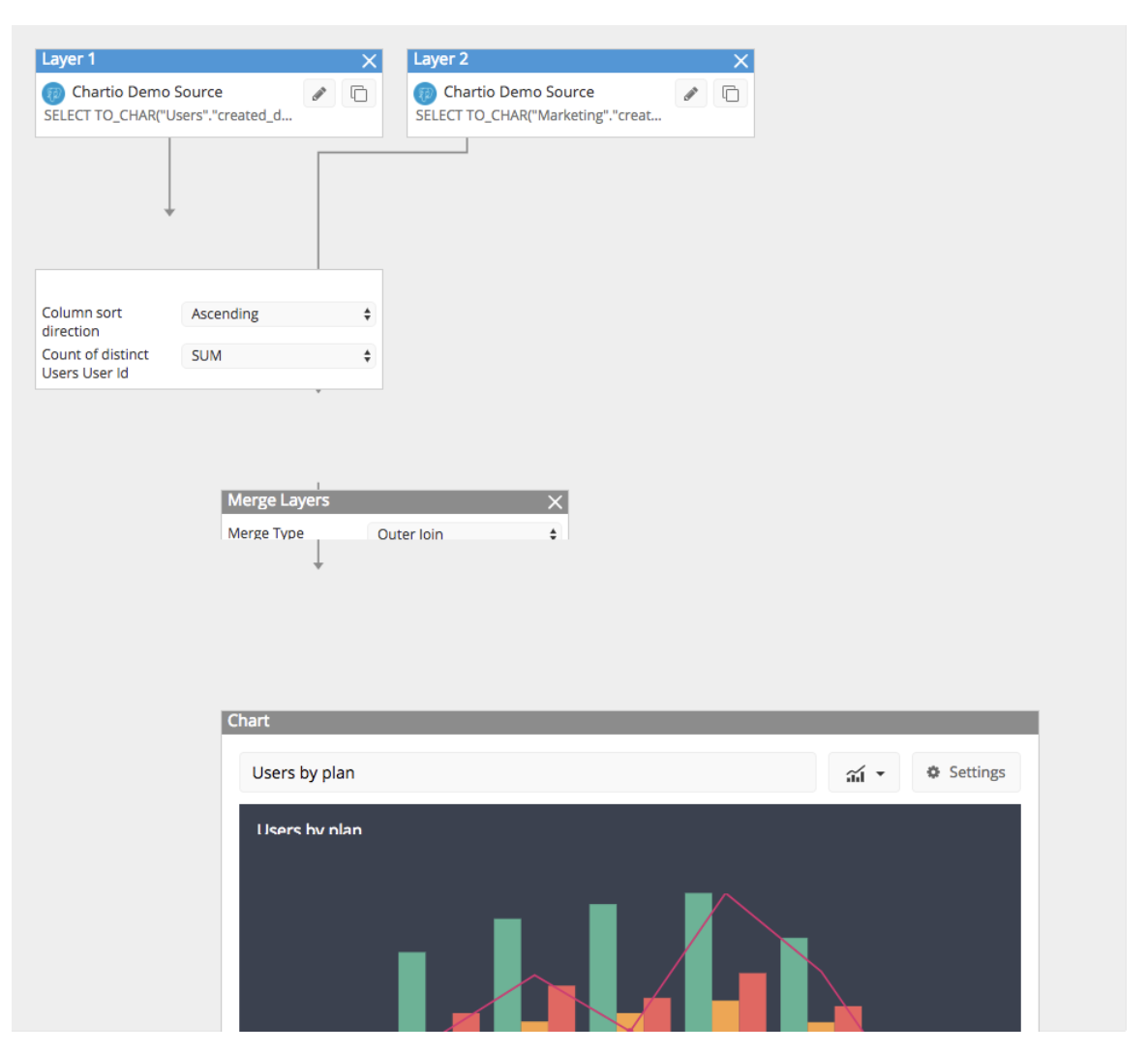 Typically, the Pipeline appears "broken" when the zoom is scaled. If you set the zoom on your browser and device to 100%, you should not experience this issue.
Note: Make sure that both your browser and pages are at 100% for optimal Advanced Mode view. If you're using a tablet, mobile device, or computer with a touch trackpad to view your charts, you may need to zoom out using the trackpad as well.
Row limit
Datasets and charts in Advanced Mode follow the same row limits as any other charts. Note that in Advanced Mode, the messaging will not be present if the row limit for the chart is hit like you would see in a Basic Mode chart.
If your Dataset results are exactly the same as the number of rows in your chart limit, try increasing the limit to make sure you're not leaving out any wanted results. In this example, we've increased our row limit to 10,000 to allow for all 1,953 results from our database to be included in our chart.
Undo
Advanced Mode offers users the option to undo actions taken such as adding Dataset queries, Pipeline steps, or making changes to your steps.
To undo your last action, simply click on the Undo button at the top of the page as shown below: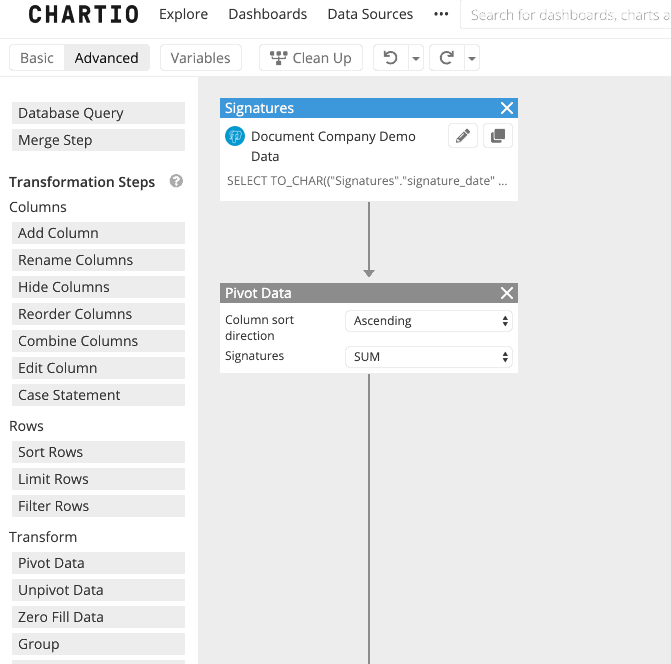 Undo multiple steps
You can also undo multiple actions taken at once. To do this, click on the arrow to the right of the undo button. This will open up a list of actions taken on this chart since the last time the chart was saved and closed.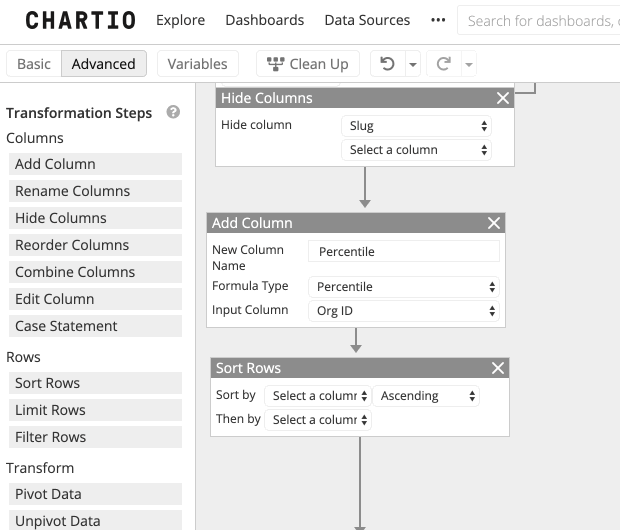 You then have the option of selecting the most recent action to undo (first option at the top of the list) to the first action you've taken (last option at the bottom of the list). The actions which will be reverted will be highlighted in blue. Simply click on the step up to which you'd like to undo and you'll be taken to that previous state.
Redo
If you've undone some changes you realize you still need, click on the Redo button beside the Undo button to redo your changes to the previous state.
This button works similarly to the Undo button. If you'd like to redo multiple actions you've just undone, click on the arrow beside the Redo button to open the list of your recent "undone" actions and select up to which action you'd like to be redone in your chart.