There may be an instance on a bar chart or bar line chart where you want the y-axis to be displayed with a logarithmic scale.
You can enable this by going to the chart settings and checking the box beside 'Logarithmic scale' and clicking 'Done'.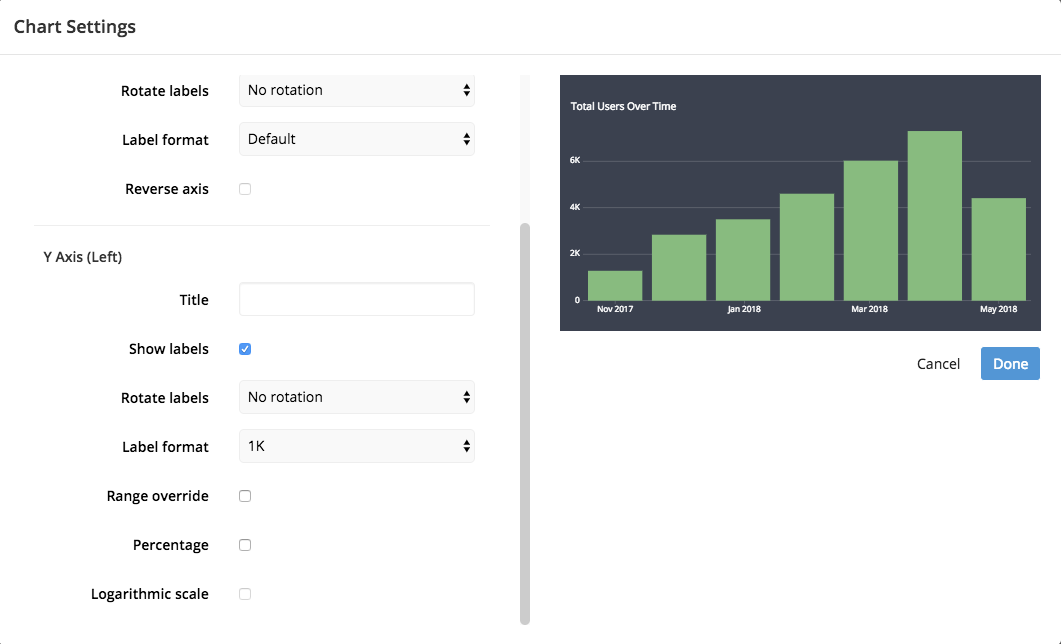 If the option to select the logarithmic scale option is grayed out, you will need to unselect the "Stacked" option under the general chart settings tab and you will then be able to use the logarithmic scale.