It can often be handy to have row numbers when viewing data in tabular form.
Let's take a look at how we can calculate row numbers in the Data Pipeline in order to generate a Table chart similar to the following: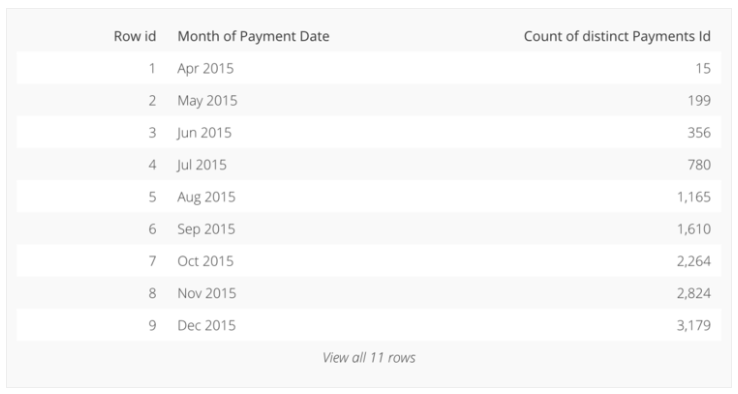 To add a row id column to your chart, open a chart in the Data Explorer, click the + button in the Data Pipeline, and choose Add Column.
Then select Custom formula as the Formula Type, and enter the following as your custom formula:
Click Apply & Close and your new column will be added.

If you want your new row id column to be the first column in your chart, add a Reorder Columns Pipeline Step and move your new column to the top.