To see your data source usage, go to your data source settings page under the General tab. 
From there, you can see the "Usage" section below listing the charts, alerts, and data stores to which you have access that are using the data source.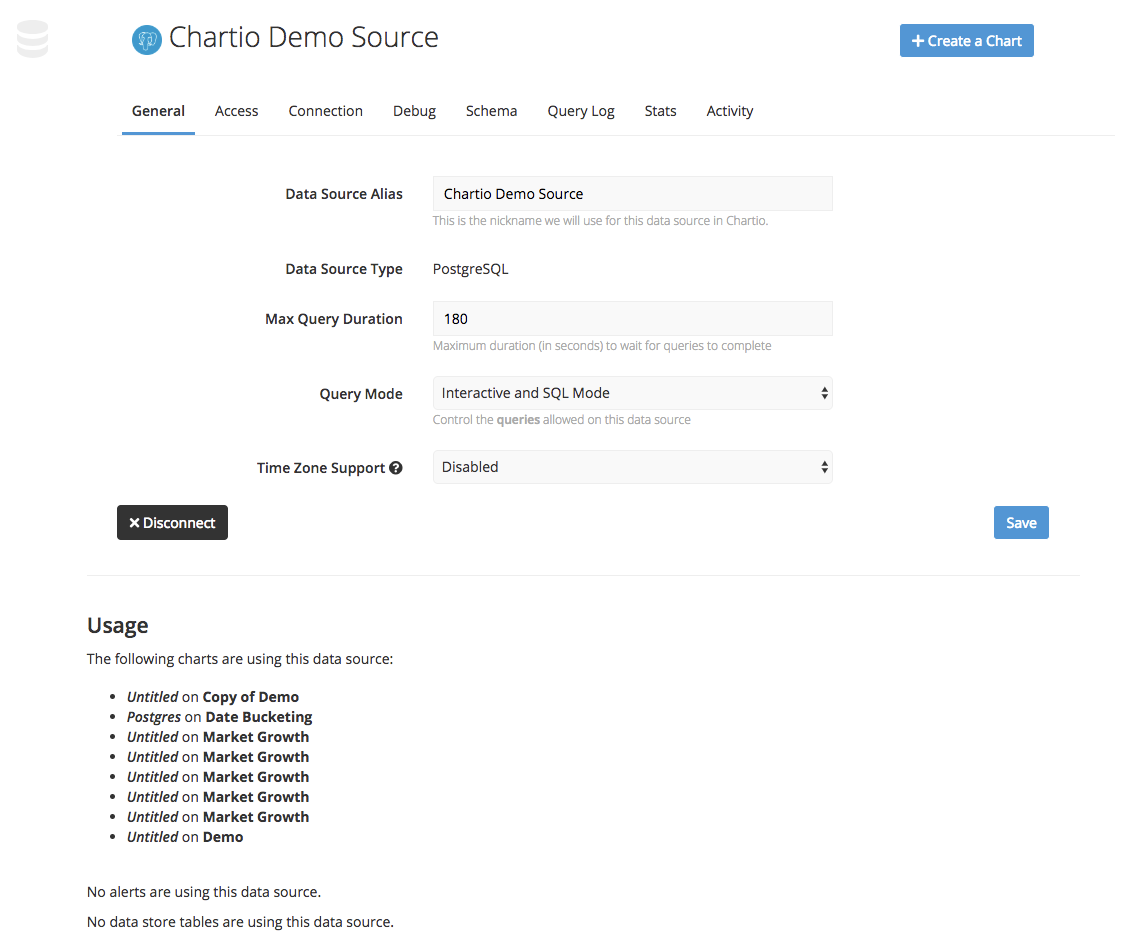 You can also write into support@chartio.com and we can provide you with the full report of all charts using this data source.